This is a required field.
Invalid
Part number
Error in validation!
Soft drink and syrup analysis:

Soft Drink Analyzer M
Measures the sugar inversion process to ensure correct production limits
Determines the concentration of fresh, actual, and inverted sugar as well as the degree of inversion
Saves substantial labor time as no manual, forced inversion is required
Looking for consumables & accessories for this product?
Click here
The new Soft Drink Analyzer M sugar concentration meter is the only instrument available to determine the sugar inversion process digitally. It measures density with the patented Pulsed Excitation Method and sound velocity – and is the ideal instrument for measuring sugar content in carbonated soft drinks, syrups, and HFCS. Soft Drink Analyzer M delivers the most accurate results you can get for both parameters. Additionally, the influence of viscosity is compensated twice as effectively than before, leading to the most stable results.
A pair of singularities
The U-tube density measuring cell uniquely implements the patented Pulsed Excitation Method and works alongside the most accurate sound velocity cell ever. This combination delivers results of outstanding stability and quality.
Measure sugar solutions in any state with one instrument
Soft Drink Analyzer M determines the concentration of fresh, current, and fully inverted sugar as well as the degree of inversion in syrups and finished regular soft drinks. This means you can omit forced inversions – one step less in your workflow. Soft Drink Analyzer M derives the concentration from density and sound velocity results. Both results are measured from one sample in one go. The new sound velocity cell withstands pressures up to 8 bar so you are able to analyze all samples from syrups up to carbonated drinks with one instrument.
The most accurate density and sound velocity results you can get
New technology such as the patented Pulsed Excitation Method and intelligent features deliver the best results on the market:
Accuracy up to the 6th digit
Repeatability up to the 7th digit
Reproducibility: 0.000005 g/cm³ (density), 0.5 m/s (sound velocity)
ThermoBalance™ temperature management: Eliminates drifts caused by temperature stress (requires only one adjustment at one temperature).
The most stable results available
The viscosity correction is responsible for the high repeatability of density results provided by Soft Drink Analyzer M. It eliminates viscosity-related errors twice as effectively as ever before and works automatically across the entire viscosity range of your samples. Thanks to this technology you can detect the smallest deviations in your continuous production and react quickly to minimize downtimes.
Makes your daily life in the lab easier
Soft Drink Analyzer M comes with several little helpers: FillingCheck™ confirms that you filled your sample bubble-free – you can be sure that there are no bubbles that distort your result. If the filling is not correct, FillingCheck™ generates and records filling warnings for both the density and the sound velocity cell. The state-of-the-art 10.4'' PCAP touchscreen technology is robust yet sensitive: Even though the display reacts immediately to the slightest touch, it is still tough enough to withstand spilled samples and cleaning agents. You can print out your measurement reports* in a standardized layout or transfer measurement data to your individual data system to make each sample traceable as required by your standards.
Automates measurements to keep you free from standard tasks
Automatic sample changers such as Xsample™ 520 and Xsample™ 320 automate the filling and/or cleaning of up to 96 samples in a row. While the instrument works on its own, you can dedicate your time to more important tasks. With an optional bar code reader added to Soft Drink Analyzer M, it automatically identifies each sample name, making every measurement traceable for your documentation.
Works as the master instrument for multiparameter measurement systems
In case you need to measure more than sugar concentration, Soft Drink Analyzer M can be extended to make a comprehensive measuring system. You can expand it to be part of a Packaged Beverage Analyzer (PBA) system for regular and mid-calorie soft drinks with or without invert sugar (PBA-SI) as well as for regular and mid-calorie soft drinks with or without invert sugar and diet drinks (PBA-SID). These systems need only five minutes and 150 mL to measure up to nine parameters, such as dissolved CO₂, dissolved oxygen, Diet concentration, pH, and turbidity, in one go.
*Optional
Patents
Patents granted
AT 516420 (B1), AT 517082 (B1)
Patents pending
AT 517486 (A1)
Measuring range
Density
0 g/cm³ to 3 g/cm³
Sound velocity
1000 m/s to 2000 m/s
Temperature
20 °C (68 °F)
Current/fresh/inverted sugar concentration
0 °Brix to 80 °Brix
Degree of inversion
0 % to 100 %
Accuracy[1]
Density
0.000007 g/cm³
Temperature
0.01 °C (0.02 °F)
Repeatability s.d.[2]
Density
0.000001 g/cm³
Sound velocity
0.1 m/s
Temperature
0.001 °C (0.002 °F)
Current sugar concentration
0.01 °Brix
Fresh/inverted sugar concentration
0.02 °Brix
Degree of inversion
1 %
Reproducibility s.d.[2]
Density
0.000005 g/cm³
Sound velocity
0.5 m/s
Integrated tables
Concentration sugar current/fresh/inverted
Degree of inversion for soft drinks, syrup, and HFCS
Minimum sample amount
20 mL of degassed soft drink
40 mL of syrup
Measuring time per sample
5 minutes (including filling time)
Dimensions (L x W x H)
495 mm x 330 mm x 230 mm (19.5 in x 13 in x 9.1 in)
Data memory
1000 measuring values (optional ring memory)
Power supply
AC 100 to 240 V
50 Hz to 60 Hz
190 VA
Weight
22.5 kg (49.6 lbs)
Interfaces

4 x USB
RS-232
CAN
VGA
Ethernet

Display
Bright 10.4" TFT PCAP touchscreen (640 px x 480 px) with customizable display layout
Wetted parts
PTFE, borosilicate glass, stainless steel DIN 1.4539/UNS N08904 & DIN 1. 1.4571/SS 316Ti, silicone, Tygon
[1] under ideal conditions and for low densities/viscosities
[2] according to ISO 5725
Anton Paar Certified Service
The Anton Paar quality in service and support:
More than 350 manufacturer-certified technical experts worldwide
Qualified support in your local language
Protection for your investment throughout its lifecycle
3-year warranty
Learn more
Consumables & Accessories
Consumables & Accessories
Accessories
Accessories
Not all items are purchasable online in specific countries.
To find out if you can purchase online from your location, check the online availability below.
Online price only
|

excl.

incl.

0

VAT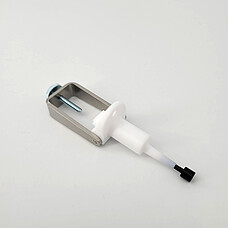 ADAPTER WITH CLAMP
Delivery time:
%1$s – %2$s working days
%1$s – %2$s weeks
%1$s – %2$s months
Part number: 87372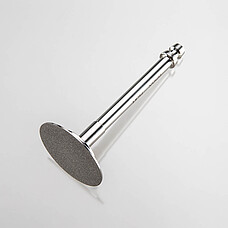 MEASURING PLATE PP50/S D:
50 mm, SANDBLASTED
Delivery time:
%1$s – %2$s working days
%1$s – %2$s weeks
%1$s – %2$s months
Part number: 3163
Sample changer:
Xsample 520
Delivery time:
%1$s – %2$s working days
%1$s – %2$s weeks
%1$s – %2$s months
Part number: 185550
Product details
The multi-sample changer that provides first-class filling at a snap
Handles up to 96 samples in one magazine
Ideal for beer, wine, soft drinks, syrups, and other aqueous samples which can be replaced without intermediate cleaning
Multiple fillings from the same vial if required
Sample changer:
Xsample 320
Delivery time:
%1$s – %2$s working days
%1$s – %2$s weeks
%1$s – %2$s months
Part number: 184347
Product details
The single sample changer for easy operation
Multiple fillings from the same vial if required
Highly resistant wetted parts for handling of aggressive samples
Quick replacement of the sample without intermediate cleaning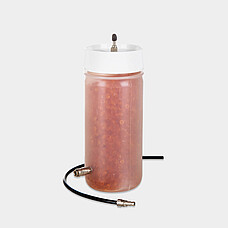 DRYING CARTRIDGE
Delivery time:
%1$s – %2$s working days
%1$s – %2$s weeks
%1$s – %2$s months
Part number: 65085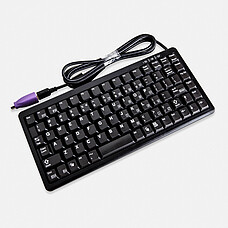 KEYBOARD USA USB
Delivery time:
%1$s – %2$s working days
%1$s – %2$s weeks
%1$s – %2$s months
Part number: 80807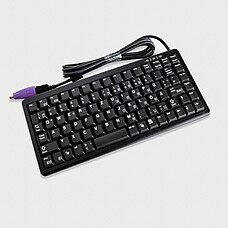 KEYBOARD GERMAN USB
Delivery time:
%1$s – %2$s working days
%1$s – %2$s weeks
%1$s – %2$s months
Part number: 80809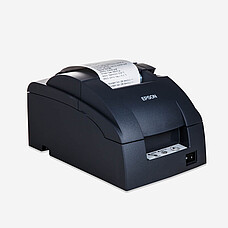 PRINTER EPSON TM-U220D or B
Delivery time:
%1$s – %2$s working days
%1$s – %2$s weeks
%1$s – %2$s months
Part number: 93362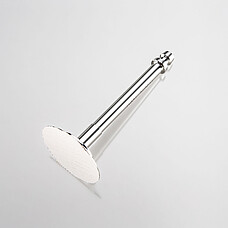 MEASURING PLATE PP50/P2 D:
50 mm, PROFILED: 1X0.5
Delivery time:
%1$s – %2$s working days
%1$s – %2$s weeks
%1$s – %2$s months
Part number: 3998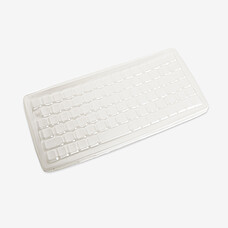 PROTECTING COVER FOR KEYBOARD
Delivery time:
%1$s – %2$s working days
%1$s – %2$s weeks
%1$s – %2$s months
Part number: 13350
Product details
In combination with keyboard (80809 or 80807)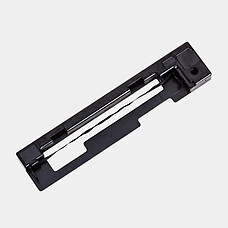 RIBBON CARTRIDGE FOR CITIZEN PRINTER CBM910 / IDP3110
Delivery time:
%1$s – %2$s working days
%1$s – %2$s weeks
%1$s – %2$s months
Part number: 8139