This is a required field.
Invalid
Part number
Error in validation!
Digital heavy duty refractometer:

Abbemat
+4
Highly precise refractive index (+/-0.00002 nD) and concentration measurement in harsh environments
Waterproof measuring unit (IP68) to withstand high amounts of spilled liquids
The ideal tool for demanding quality control and R&D applications
Looking for consumables & accessories for this product?
Click here
The refractometers of the Heavy Duty line are designed for measuring the refractive index under harsh environments and in special applications. To withstand rough conditions they have a hermetically sealed aluminum casing.
The Abbemat 450/650 refractometers are extremely robust and waterproof (IP68). To measure samples containing solid particles or air bubbles you can position the Heavy Duty Abbemat on its side to prevent that sedimentation and disturbances affect the results. A separate control unit allows for convenient operation from a remote position.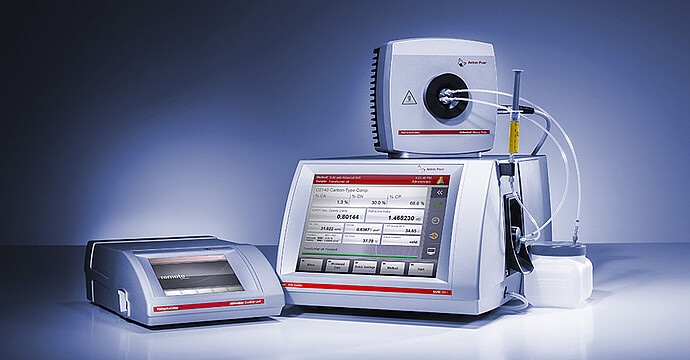 Unique performance – reliable results within seconds
Highest analytical performance and stability guarantees accuracy into the 5th digit.
Widest temperature control range in its class with 4 °C to 125 °C
Stable temperature within a few moments
Modularity with other Anton Paar instruments, e.g. density meter and viscometer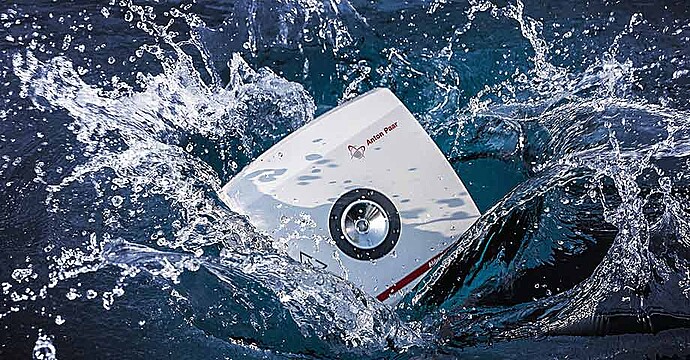 Measures when others fail
The Abbemat Heavy Duty Line withstands the roughest operating conditions.
Measurement unit in a water-proof anodized aluminum housing (IP68)
Remote operation, e.g. under fume hood by separated measurement and control unit
Stainless steel or Hastelloy B3 sample well to withstand the most aggressive chemicals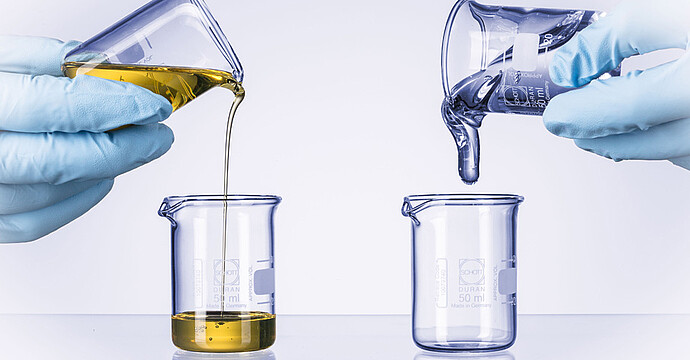 Ideal solution for quality control and concentration measurement
The Abbemat Heavy Duty line consists of your high-end instruments for concentration measurement of your binary solution. Anton Paar offers the easiest quality control possible. Over 200 available methods from acids to Zeiss guarantee access to the concentration of common substances.
Refractive index
Pharma (methods acc. to Ph. EU / US / JP)
Food (e.g. Brix, sucrose, glucose, iodine value)
Beverage (e.g. Brix, invert sugar, sucrose, Zeiss)
Chemicals (e.g. sodium hydroxide, sulfuric acid)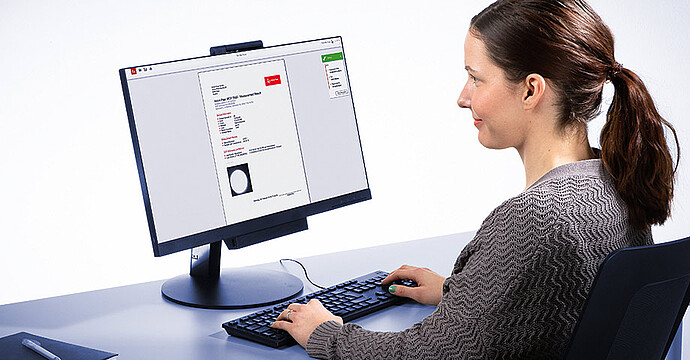 Integrity by design
The Abbemat line is the gold standard for refractometers regarding data integrity and compliance in regulated environments.
The software fully supports the requirements of the pharmaceutical industry, including GMP, 21 CFR Part 11, GAMP 5, USP, and international pharmacopeia (e.g. Ph. Eur., JP). User management, audit trail, check and adjustment history, and electronic signature are just a few examples of the powerful pharma-compliant configuration possibilities of the Abbemat line. To minimize the time it takes to integrate your new Abbemat into your workflow, Anton Paar offers a Pharma Qualification Package.
Additionally, Anton Paar provides attractive data management solutions for the Abbemat Heavy Duty line to guarantee highest data integrity.
Measuring range
Abbemat 450
Abbemat 650
Refractive index [nD]
1.26 - 1.72
1.26 - 1.72
Brix [%]
0 - 100
0 - 100
Temperature [°C]
4 2) - 125
4 2) - 125
Resolution
Refractive Index [nD]
± 0.00001
± 0.000001
Brix [%]
0.01
0.001
Temperature [°C]
0.01
0.01
Accuracy 1)
Refractive index [nD]
± 0.0001
± 0.00002
Repeatability [nD]
± 0.0001
± 0.000002
Brix [%]
± 0.05
± 0.015
Temperature [°C]
± 0.05
± 0.03
Temperatur stability [°C]
± 0.002
± 0.002
Additional Information
Prism material
Synthetic sapphire
YAG (Yttrium-Aluminium-Garnet)
Light source
LED, average life: >100,000 h
Wavelength
589.3 ± 0.1 nm (Sodium D)
Minimum sample amount
approx. 0.2 mL
Measuring time per sample
5 seconds (after temp. equilibration)
Temperature control speed
20 seconds (0.5 mL water to 20.00°C at lab conditions)
Interfaces

RS-232 (PC)
CAN BUS
Ethernet
VGA

Methods for

Sugar
Chemistry
Food and Beverage
Pharmaceutics
Flavor and Fragrances
Medicine
Petroleum

In close cooperation with our customers, Anton Paar continously collects and develops new methods and applications. Please contact us for an updated method list.
Calibration

One point calibration
Two point calibration

Wetted parts
Synthetic sapphire, FFKM, PPS-GF40, PTFE/ETFE, silicone, anodized aluminum
User interface
Separate control unit
Dimensions

Control unit:

Width: 220 mm (8.66 in)
Height: 100 mm (3.94 in)
Depth: 295 mm (11.61 in)

Measuring unit:

Width: 200 mm (7.87 in)
Height: 135 mm (5.31 in)
Depth: 200 mm (7.87 in)

Weight

Control unit: 2.4 kg (5.29 lb)

Measuring unit: 6.1 kg (13.45 lb)

1) valid at refractometric standard conditions (T = 20 °C, λ = 589 nm, ambient temperature = 23 °C)
2) maximum ambient temperature 30 °C
Pharmacopoeia Europe (Ph. Eur.)
Anton Paar Certified Service
The Anton Paar quality in service and support:
More than 350 manufacturer-certified technical experts worldwide
Qualified support in your local language
Protection for your investment throughout its lifecycle
3-year warranty
Learn more
Consumables, Accessories & Software
Consumables, Accessories & Software
Accessories & Software
Accessories & Software
Not all items are purchasable online in specific countries.
To find out if you can purchase online from your location, check the online availability below.
Online price only
|

excl.

incl.

0

VAT