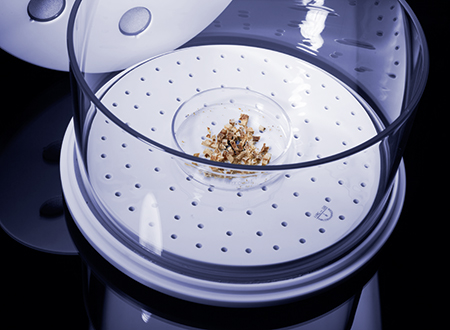 This is a required field.
Invalid
Part number
Microwave-assisted drying rotor:


Rotor 1DRY
Rotor 1DRY is the ideal accessory for efficient handling of samples prior to digestion. Microwave-assisted drying takes a quarter of the time required by conventional methods, without carbonization or contamination of samples. The exhaust unit integrated in the Multiwave reaction- and digestion systems removes humidity and unwanted odors.
Reduced drying time due to efficient microwave heating
Soft drying without carbonization
Humidity drawn off by integrated exhaust unit
No contamination
High sample throughput
Anton Paar Certified Service
The Anton Paar quality in service and support:
More than 350 manufacturer-certified technical experts worldwide
Qualified support in your local language
Protection for your investment throughout its lifecycle
3-year warranty
Learn more
Use the Document Finder to see all the documents for this product