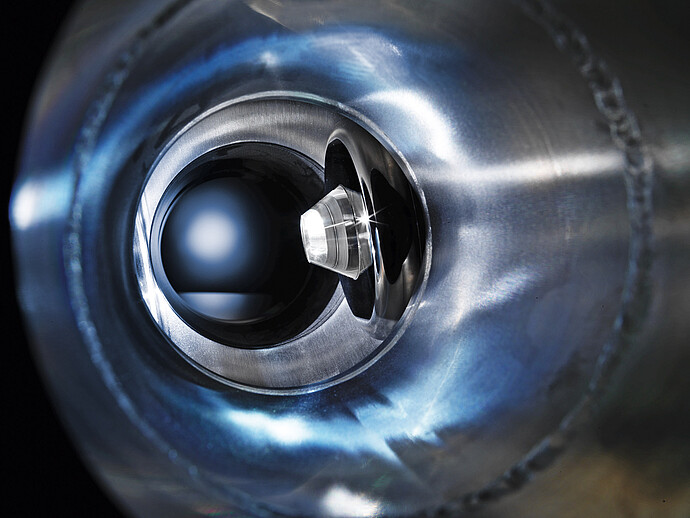 Patented, drift-free optical CO₂ measurement
2017-07-06

| Corporate
As a global leader for CO₂ sensors in the beverage industry, Anton Paar provides an optical solution based on the ATR method for measuring CO₂ in beverages: The Carbo 520 Optical.
Several unique technologies enable stable and drift free measurement of any beverage - at any time. Anton Paar has been granted the patents AT 512 375 B1, CN 103 257 125 B, US 9 063 083 B2 and AT 512 291 B1, further patents pending.
The combined use of three wavelengths and a highly sophisticated model automatically compensates for the influence of various sugars and alcohol, making the measurement of dissolved CO₂ possible, regardless of beverage composition, fluctuations in concentration, and in any kind of beverage.
The optical path of the IR beam inside the sensor housing is orders of magnitude larger than the interaction of IR with the sample. Therefore, it is easy to understand, that any residual CO₂ inside the sensor has a parasitic influence on the reading and thus on the final results.
To avoid such negative effects and granting stable measurements at any time Anton Paar introduces an internal CO₂ scavenging technology based on getter material inside the sensor.
More about the Carbo 520 Optical...
More about the ATR Method on our Blog...