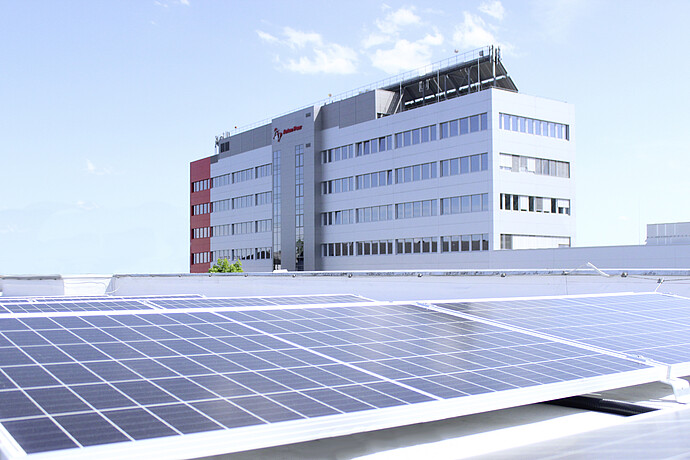 Investments in ecology
2021-06-21

| Corporate
Anton Paar expands the photovoltaic system at the site in Graz.
What started 14 years ago as an apprentice project with a two-square-meter photovoltaic system has developed into one of the largest PV-systems in the area of Graz. The electricity produced by the PV-system on the roofs of Anton Paar GmbH could supply the equivalent of 136 households.
"Almost all of the solar power is used for our own operations - that's a good feeling. As an industrial company, we bear responsibility for the environment and plan our investments accordingly," says Dominik Santner, COO of Anton Paar GmbH.
The 3,200 m² PV-system in Graz generates over 600,000 kilowatt hours, saving over 109 tons of CO2 per year.
Further photovoltaic system planned
A photovoltaic installation is also planned to go into operation at Anton Paar ShapeTec GmbH in Wundschuh this summer. "In Wundschuh we are talking about approximately 3,500 m² of module surface, which will produce 700,000 kWh of electricity per year. Here, we will also use the electricity mainly for our own needs," Dominik Santner explains.
Thus, Anton Paar will operate PV-systems with a total size of about 6,700 m², which could supply about 300 households with electricity.