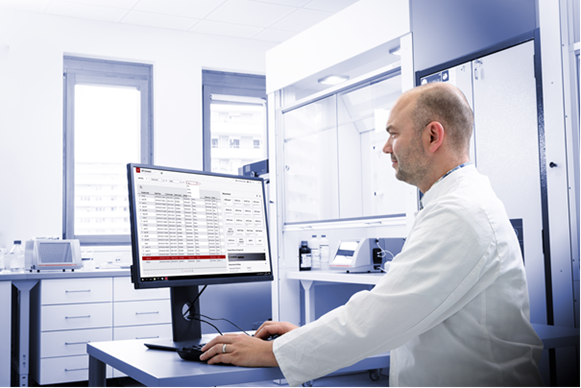 For a paperless future in the laboratory
2019-11-11

| Corporate
AP Connect is the efficient solution for streamlining dataflow in laboratories which strive for a paperless future.
Have you always wanted to fully focus on essential tasks in your laboratory and to have a fully automated dataflow covering all of your measurements? AP Connect stores all data in a centralized database and allows an easily check of measurement results at any time whenever needed. It guarantees an error-free digital transfer of valuable data to the customers' data management system.

One connectivity solution for your laboratory instruments
With AP Connect your laboratory devices are linked to a single software which operates as the main data link in your laboratory. Keep track of the connectivity status of all devices whenever you need. AP Connect is up to the challenge of having various instrument types connected in your laboratory by supporting Anton Paar master devices – <link us-en products group density-meter internal link in current>DMA M series, the <link us-en products group viscometer internal link in current>SVM series (SVM 2001 and SVM 3001), and the <link us-en products details mcp-510053005500-modular-circular-polarimeter>MCP 5X00 series – as well as selected third-party devices.