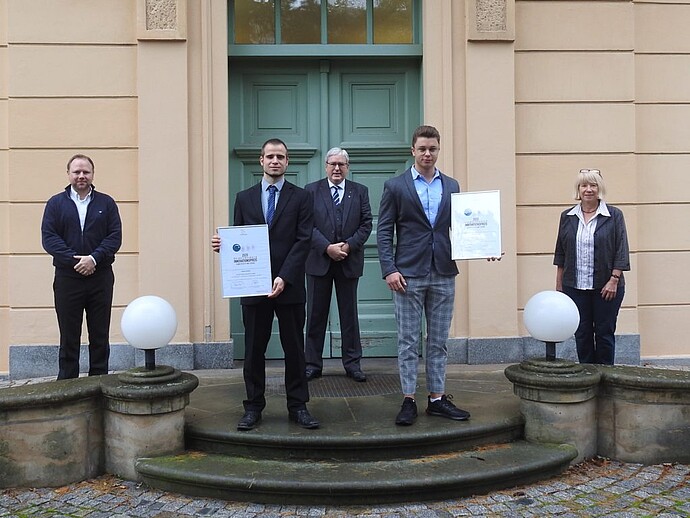 Anton Paar ProveTec was awarded an Innovation Prize
2020-11-06

| Corporate
After 2014, Anton Paar ProveTec was awarded the "Brandenburger Innovation Prize" for the second time.
This prize from the Brandenburg Ministry of Economics is awarded to product, process, service and marketing innovations that meet high technical standards and for which a good or great market success can be expected. In the "Plastics and Chemistry" cluster, the PMA 500 from Anton Paar ProveTec convinced the jury.
The Pensky-Martens flash point tester PMA 500 meets the above mentioned requirements in many respects. The optimized cooling technology ensures fast readiness for subsequent testing which saves valuable time. The fast and straightforward handling of PMA 500 makes flash point testing easier than ever before. Crucibles and crucible lids can be easily removed from the instrument.
In addition, the electrical ignition (ceramic-coated heating wire) has a ten times longer service life and is significantly more cost-effective than comparable products. The solid construction guarantees maximum safety.
The instrument is as easy to use as a smartphone thanks to a touch screen and intuitive software, and the measurement data is shown in real time on a fully customizable display. The status of the performed measurement can be easily read from the status light at any time, even from distance.
The award was presented by Professor Jörg Steinbach, Minister of Economics, Labor and Energy of the State of Brandenburg, during a virtual cluster conference on November 5, 2020.
For the project manager, Johannes Henrich, the entire project team and all those who contributed to the development and series production, the Brandenburg Innovation Award is both a confirmation of their successful work and an incentive.