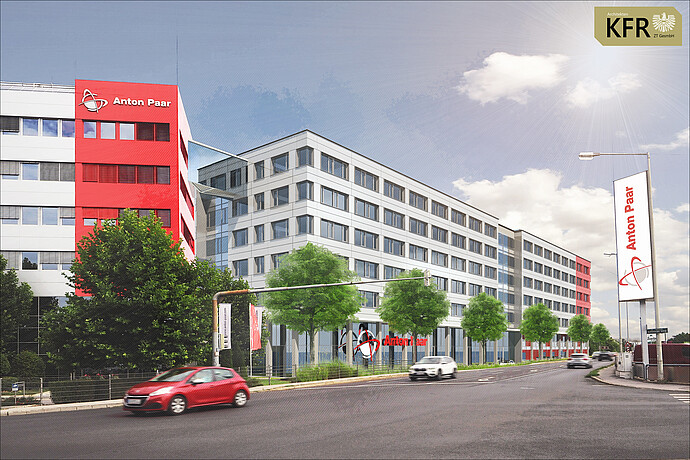 Anton Paar achieves record figures ahead of anniversary year
2021-12-27

| Corporate
2021 was the most successful year in the 100-year history of the Graz-based measurement technology specialist Anton Paar. Accordingly, the more than 3,500 employees worldwide start the anniversary year 2022 in a correspondingly positive mood.

With a record order intake of 465 million euros (+ 25 % compared to the previous year), the Anton Paar GmbH closes the year 2021. However, the large number of customer orders also meant that the company and its workforce faced major challenges. Pandemic-related restrictions in workflows as well as the shortage of personnel on the Austrian labor market required great commitment from the entire workforce, who coped with this situation with exceptional performance.

8 million euros bonus
The management of Anton Par GmbH would like to thank its 1,350 employees for their efforts and spends 8 million euros on employee bonuses in 2021. This is the equivalent of more than 6,000 euros in expenditure per capita on average. "All our employees have really done an exceptional job this year. That's why the bonuses were distributed regardless of position and salary level. We are very grateful for this great performance," says CEO Friedrich Santner delightedly.

Staff recruitment through mediation
In order to counter the acute shortage of personnel, new approaches to recruiting have also been taken since the beginning of 2021. Anton Paar employees receive up to 3,000 euros for the placement of new employees. As stable employment relationships are an important corporate goal, the bonus is tied to staying with the company for a longer period of time.

Expansion of the headquarters in Graz
The strong growth also requires corresponding construction measures. For example, 60 million euros will be invested in a new technology center at the site in Graz-Strassgang over the next two years. The new company building will provide workplaces for up to 1,000 people.

100 years of Anton Paar
On January 4, 1922, Anton Paar founded a one-man machinist shop. This locksmith's shop developed into a company which is now one of the most successful measurement technology specialists in the world. This 100-year success story will of course be duly celebrated. The highlight of the anniversary year 2022 will be the big company birthday party to which all 3,500 employees worldwide are invited. The first bottles of the anniversary beer are already being filled in the company's own brewhouse brewery. From February 10 to July 3, the Graz Museum is dedicating an exhibition to Anton Paar's 100th anniversary. With free admission, interested visitors can learn more about Anton Paar's history and measuring technology.