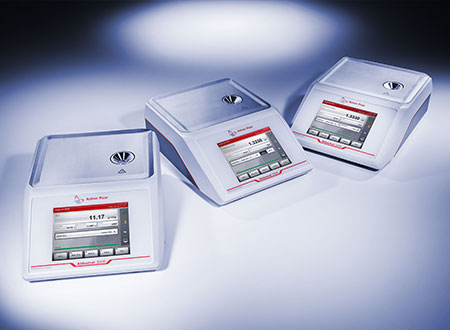 Your permanent refractometry solution with a limited time offer
For a limited time, Anton Paar is offering you the chance to purchase a brand new Abbemat refractometer for 25% off on the Anton Paar USA Webshop.
Why choose an Abbemat refractometer?
Precise measurements within seconds for all sample types, including food, beverages, and chemicals
Fits perfectly into your process, whether you need quality control measurements or pharmaceutical compliance
Measures even turbid, colored, or opaque samples
Unaffected by environmental humidity, temperature, or vibrations
Minimal cleaning required – just wipe down the measuring prism after each measurement
Start by filling out the form below and telling Anton Paar how you will use your Abbemat, and in no time you'll be thinking about how you'll use the money you saved on your new refractometer.
Learn more
Saving 25% is easy: Simply fill out the form on this page and Anton Paar will email you a unique discount code good for 25% off one Anton Paar USA Abbemat series purchase on the Anton Paar USA Webshop. The code will be valid until December 31, 2020, and can be entered at checkout. This program is valid for USA customers only.