Anton Paar Research Award for Instrumental Analytics & Characterization

Contribute to shaping the future of instrumental analytics and characterization for a chance to win the prestigious Anton Paar Research Award with a monetary prize of € 20,000.
Anton Paar Research Prize has been awarded
The first Anton Paar Research Award for Instrumental Analysis and Characterization goes to research teams from Finland and Austria.
The first Anton Paar Research Prize for Instrumental Analysis and Characterization has been granted. The prize money of 20,000 Euro will be divided between two projects that are outstanding both scientifically and in their metrological implementation. Robin Ras and Zhou Quan from Aalto University in Finland convinced the jury with their project for locally resolved measurement of the wettability of surfaces. Johannes Waclawek and Bernhard Lendl from the Technical University of Vienna were awarded for a compact, high-resolution trace gas sensor. A total of 69 projects from 19 countries were submitted for Anton Paar's first research prize.
Welcome to the Anton Paar Research Award
The Austrian specialist for analytical instruments and measuring equipment Anton Paar is calling for applications for the 1st "Anton Paar Research Award for Instrumental Analytics and Characterization". To be eligible for consideration, proposals need to focus on new methods and/or applications in instrumental chemical analytics or the physical characterization of materials and must not be older than two years. Additionally, the proposals should show a high probability of enabling new scientific or industrial products and/or applications.
Open to everyone
The application is open to anyone interested in chemical analysis or physical characterization. The focus should be on new methods and applications. Projects that are not published may also be submitted, provided the above criteria are met.
Award of 20,000 euros
The Anton Paar Research Award has a prize of 20,000 euros funded by Anton Paar. The winners will be selected by a jury consisting of representatives from renowned Austrian universities and Anton Paar. All entries will be judged based on the potential for application as a product or method, and the impact on the development of new or improved measuring technologies. If there are two or more winners, the prize money will be shared. The prize will be awarded in November 2018 at the Anton Paar headquarters in Graz, Austria, or at an Anton Paar subsidiary to which the winners will be invited.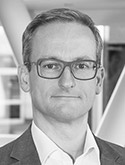 Head of Research & Development, Anton Paar
Ronald Henzinger is a physicist with longstanding experience of various sensor technologies in the automotive and analytical instrument business.
---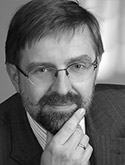 Professor at the Graz University of Technology and Head of the Institute of Electron Microscopy and Nanoanalysis
Prof. Hofer's research interests focus on advanced electron microscopy of materials and nanostructures.
---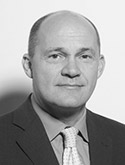 Professor of Chemistry at the University of Graz (Austria); Scientific Director of the Center for Continuous Flow Synthesis and Processing (CC FLOW) at the Research Center Pharmaceutical Engineering (RCPE)
Prof. C. Oliver Kappe's main research interests involve continuous flow chemistry, API manufacturing, and process intensification technologies.
---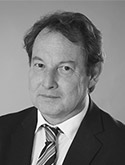 Chair of Chemistry of Polymeric Materials, Montanuniversität Leoben; Scientific Director of the Polymer Competence Center Leoben
The research interests of Prof. Kern comprise polymer photochemistry, radiation-induced polymerization and crosslinking reactions, and the chemistry at surfaces and interfaces.
---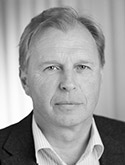 Future Business Activities, Anton Paar
Gerhard Murer is Chief Scientist at Anton Paar and explores future business potentials.
Unfortunately, we no longer accept entries for the Anton Paar Research Award 2018. Our jury is currently evaluating the applications and selecting the winner. Information about the award ceremony will be available soon.
A universal in-situ rheometer
Alternative Energy Source: Gymnasium Instruments
Arnab Dutta
Larsen & Toubro Limited
Application of Nano-Surfactants for EOR
Azad Anugerah Rasol
Universiti Teknologi Malaysia
Artcella
Tomaz Einfalt / Martina Garni
University of Basel
Austenitemeter - rapid determination of austenite
Jiří Pechoušek & Lukáš Kouřil
Palacký University in Olomouc
Big-Data-Ansatz der IF als ZfP von Festkörper
Uwe Arlic
Big-Data-Ansatz der IF als ZfP von Festkörper
Characterization of nano oils off refrigeration
Co-resonant concept for cantilever sensors
Julia Körner
Leibniz Institut für Festkörper- und Werkstoffforschung IFW Dresden
Cohesive-Frictional Strength Characterization
Reza Keshavarzi
University of Alberta
Correlation between ASTMD5304 and ASTM D7545
Vanamamalai Mahalingam
INDIAN OIL CORPORATION-R&D CENTER
Coupling corrosion currents to corrosion images
Paul Denissen
Delft University of Technology
Density measurements at high pressure
Gregor Kravanja
University of Maribor
Direkte Probenbelichtung während NMR Messungen
Dusty Light Scattering Made Clean
Sandor Balog
Adolphe Merkle Institute, University of Fribourg
Elemental Impurities in Pharmaceutical Products
Márcia Mesko
Universidade Federal de Pelotas, Pelotas, RS, Brazil
Elongational Rheology: A Fingerprinting Technique
Elucidate multiphase materials in controlled flow
Emission Source for On-line Elemental Analysis
Stuart Schroeder
InnoTech Alberta
F Determination: Successive Digestions by MIC
Erico Flores
Federal University of Santa Maria
Fluorescent SO2 and active labels in winemaking
Federico Piano
Bi.lab srl
From natural sources to advanced porous materials
Raffaele Ricco
Graz University of Technology
FTIR analysis of ash in wine
Tjaša Jug
Institute of agriculture and forestry Nova Gorica
Full automation Sugar lab system
Hany Mahrous
Atef Habib Rizk
Gas Hydrates in Confined Spaces
Lars Borchardt
Technische Universität Dresden
High-throughput micro-scale flow curves
Daniel Kiener
Montanuniversität Leoben
Innovativer Feuchtesensor aus CNT-Kompositen
Elisabeth Abbe
Technische Universität Dresden
Instrumented Hardness of Polymers in PV Modules
Djamel Eddine Mansour
Fraunhofer ISE
Klebefugen messen mit Zugprüfgeräten
Maxwell−Wagner Effect Applied to Self-Ignition
Sandra Cruz
Federal University of Santa Maria
Mechanical characterization of micro/nanomaterials
Maria Pantano
University of Trento
Micro-mechanical imaging of dynamics in materials
Marlies Nijemeisland
Wageningen University & Research / TU Delft
Microwave-Induced Combustion in Disposable Vessels
Fábio Duarte
Universidade Federal de Santa Maria
MR Rheometer Adapted to Universal Testing Machine
LAYS CRISTINA GAMA LOPES
State University of Maringa
Multiparameter optical sensing on fiber tips
Ivana Sersic Vollenbroek
Eindhoven University of Technology
Mutual diffusion coefficient
Ehsan Behzadfar
Lakehead University
NANOSNOM
Sergey Makarov
ITMO University
Nanostructures in rocks
David Misch
Chair of Petroleum Geology, Montanuniversitaet Leoben
New DSR test: fatigue study of bituminous blends
Andrea Baliello
University of Padua
New Method for Determining CEC of Bentonitic Clays
Camila Tavares Brasileiro
Federal University of Paraíba (UFPB)
OMNY – high-resolution 3D X-ray imaging
Mirko Holler
Paul Scherrer Institut
Paint touch-up through rheology
Marvin Alexy Villalta Hernandez
Sherwin Williams of Central America
Piezo-resistive behavior of glass/epoxy composites
Mohd Shukry Abdul Majid
Universiti Malaysia Perlis
Plasma induced breakdown spectroscopy for analysis
Nafarizal Nayan
Universiti Tun Hussein Onn Malaysia
Probenaufschluss mit überkritischen Säuren
Raman spectroscopy for fast analysis of biofluids
Luis Felipe Carvalho
Universidade de Taubaté
Centro Universitário Braz Cubas
Rapid Mass Calorimeter: Hochdurchsatzbrandanalytik
Sebastian Rabe
Bundesanstalt für Materialforschung und -prüfung (BAM)
Resonanter Mikrosensor zur Flüssigkeitsanalyse
Georg Pfusterschmied
TU Wien
Rheometric uses
Pratip Mukhopadhyay
S. N. Bose National Centre for Basic Sciences
Rheometry for the optimization of stencil printing
Benjamin Gyarmati
Budapest University of Technology and Economics
Sand Displacement Method for Bulk Density of Solid
SAXS Multi-Stimuli Sample-Holder for 4D Materials
Bruno Ribeiro de Matos
Universidade de São Paulo
Scanning Droplet Adhesion Microscopy
Robin Ras
Aalto University
Sensitive and Compact Laser-based Gas Detection
Johannes Waclawek
Inst. f. Chem. Tech. u. Analytik, TU Wien
Simultaneous chemical imaging and identification
Shane Ellis
Maastricht University
Site-specific atom probe specimen preparation
Katharina Leitner
Montanuniversität Leoben
Smart hydrogel-based biomedical sensor platform
Julia Körner
University of Utah
soniccatch & sonicwipe – accurate measuring
Specifying the impacted area near abandoned mines
Armin Kavehei
Macquarie University
Synthesis of Grenner Solvents by Microwave
Mario Henrique Gonzalez
UNESP - São José do Rio Preto-SP
Teststand für Dampf-Sorptionskinetik "STS_2.0"
Alexandra Lieb
Otto-von-Guericke-Universität Magdeburg
The Fascinating Future of Friction
Raisa Rudge
Wageningen University and Research
Thermal conductivity and electrical insulation
Mohd Ridzuan Mohd Jamir
Universiti Malaysia Perlis
Tomographic Chemical Imaging Down to the Nanoscale
Mike Reading
University of Huddersfield
Tracking-free microrheology of soft materials
Fabio Giavazzi
University of Milan
TRIbological analysis of tailored tool SURFace
Mohd Hafis Sulaiman
Universiti Malaysia Perlis
Using electrokinetic leakage for characterization
Anthony SZYMCZYK
Institut des Sciences Chimiques de Rennes - UMR CNRS 6226
Vane-in-a-Filter: Measuring Shear and Compression
Eric Hoefgen
The University of Melbourne
Verlaufscharakterisierung handelsüblicher Lacke
Fabian Seeler
Fraunhofer IPA
From its establishment in 1922, Anton Paar has evolved from a one-man locksmith's workshop to a company specialized in precision mechanics and finally into a company that is known around the world for its highly accurate analytical instruments and measuring devices. To achieve this transformation and to further grow through innovation, Anton Paar GmbH invests 20 percent of the company's annual turnover in research and development and is continuously thriving through collaboration with academic institutes and other research partners.