This is a required field.
Invalid
Part number
Error in validation!
Closing Station HVT
Ideal for high-throughput laboratories
Reproducible closing of all HVT vessels
Easy, self-explanatory operation
Looking for consumables & accessories for this product?
Click here
Closing Station HVT allows automated closure of HVT vessels with SmartVent technology. The simple handling and durable setup complement the well-established HVT vessel concept used with Multiwave 5000 or Multiwave Go Plus. The station is of particular time- and effort-saving benefit to analytical laboratories with high throughput.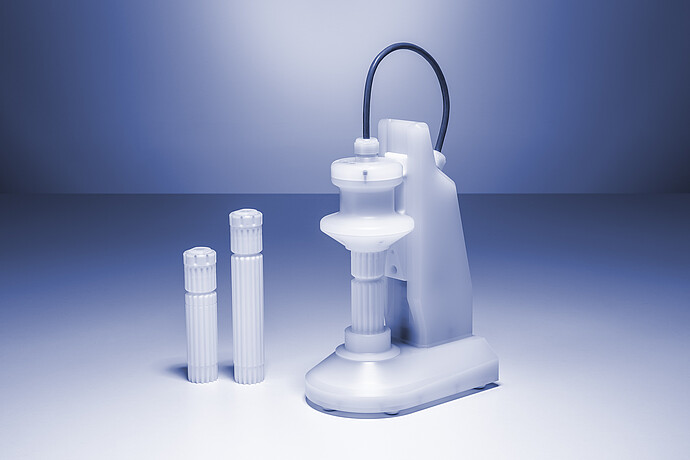 Accelerated automated closing for high-throughput labs
Anton Paar's Closing Station HVT automatically seals HVT vessels fast and conveniently, optimizing your workflow. It's the perfect addition to any high-throughput laboratory.
Close vessels easily and reliably
Just place the vessel in the vessel holder and pull the sliding head down. The closing station will stop automatically after the vessel has been properly sealed, ensuring a run with reliable and reproducible release of reaction gases such as CO2 and NOx. Close all HVT vessels (HVT50; HVT56; HVT80) with minimum effort – and maximum reliability.
Anton Paar Certified Service
The Anton Paar quality in service and support:
More than 350 manufacturer-certified technical experts worldwide
Qualified support in your local language
Protection for your investment throughout its lifecycle
3-year warranty
Learn more