Your tomorrow is our mission
From fuels and lubricants to asphalt, bitumen, plastics, and polymers – petroleum products are essential throughout the world. Anton Paar has been offering outstanding analytical solutions to companies in this industry for decades. The acquisition of Petrotest in 2012 expanded our portfolio even further. We now have a wide range of instruments to support you in increasing your efficiency and lowering waste across all upstream, midstream, and downstream activities.
As your reliable partner for the measurement and analysis of petroleum products, Anton Paar contributes to: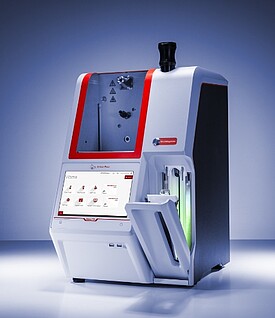 Increasing your efficiency with automated solutions, devices needing no or minimal maintenance, and understandable measuring routines which require operators to have only basic training.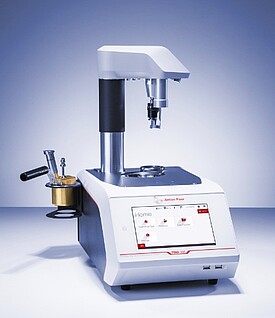 Reducing waste and environmental impact by offering solutions that require little sample, solvent, and energy. Fast measurements enable you to react quickly to avoid wasting precious resources.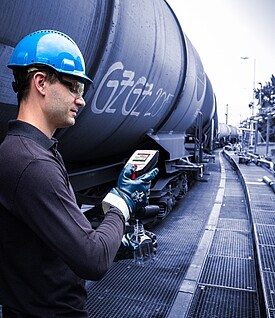 Safety at work with high-quality, Ex-certified instruments and in-built safety features with well-considered design and construction.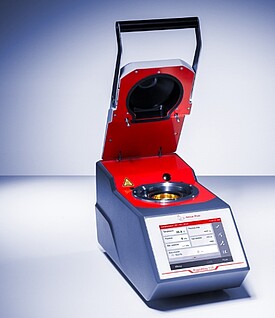 Instruments for pioneering research to meet the requirements of tomorrow, whether this is green technology, higher levels of automation, or solutions for the new or changed standards you need to follow.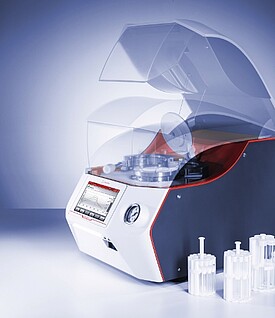 Correct decisions based on accurate and reliable results, which bring you the most benefit when refining, blending, and trading petroleum goods.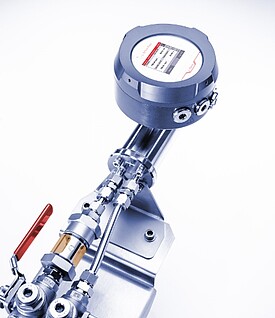 Developing new ideas – Anton Paar teams up with customers and continually invests 20 % of its annual turnover in R&D in order to provide measuring solutions addressing your challenges.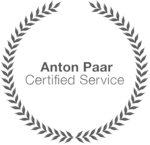 Effective January 1, 2020, all new Anton Paar instruments* include repair for 3 years.
Customers avoid unforeseen costs and can always rely on their instrument.
Alongside the warranty there is a wide range of additional services and maintenance options available.
* Due to the technology they use, some instruments require maintenance according to a maintenance schedule. Complying with the maintenance schedule is a prerequisite for the 3-year warranty.
Learn more about all service and support activities Learn more about full traceability with ISO 17025

Peak performance whatever your business: Across the whole value chain in the petroleum industry – from the warehouse, process control, and quality control lab to storage locations and distribution hubs – Anton Paar service guarantees minimum downtime and the lowest costs of ownership for all portable, laboratory, and process instruments. Benefit from individual service packages to meet your needs (e.g. calibrations and repair coverage) and limit your service spending to meet your budget.

Experts right by your side: Besides excellent knowledge of our instruments and how to ideally integrate them into your workflow, Anton Paar's certified service engineers and trained technical experts know the petroleum industry well. We are your reliable partner, now and in the future.

Always ready to help you: We know you aim for the highest productivity at all times but unexpected errors sometimes occur in the most inconvenient situations. Within 24 hours, Anton Paar provides a response to your inquiry to keep the potential negative impact on your business to an absolute minimum. A 3-year warranty on all new Anton Paar instruments helps you avoid unforeseen costs, so you can always rely on your equipment.

Supporting you wherever you are: Our global service network spans 86 locations with a total of 350 certified service engineers. Wherever your up-, mid-, and downstream operations are located, there is always an Anton Paar service engineer nearby.
Petroleum industry application reports
Petroleum industry webinars
Anton Paar Asphalt Days: Learn everything you need to know about asphalt testing in our digital workshop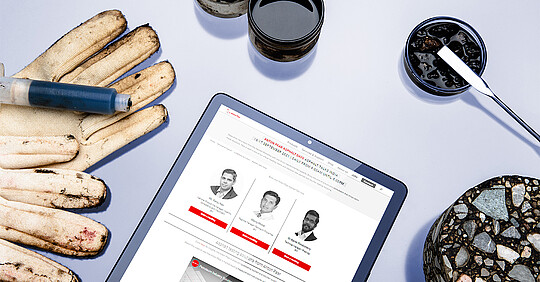 Want to learn more about the use of analytical instruments in asphalt and bitumen quality testing to maximize returns? This workshop will show how Anton Paar's measuring solutions help fine-tune properties in refineries, permit smooth and safe storage and distribution, and let testing labs obtain reliable and traceable results for product characterization and classification – always with the goal of satisfying international standards and product specifications to allow seamless further processing for consumers.
Countries:
Measurement solutions for lubricant analysis to optimize development and quality control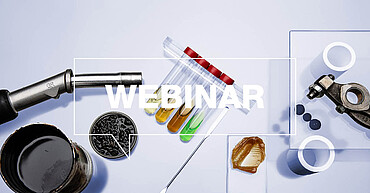 Lubricants make our everyday lives run smoothly. From car engines to wind turbines and conveyor belts – all these machines need to be properly lubricated to ensure the highest performance, long component lifespan, and short downtimes. Therefore, consistent quality and optimal formulation are crucial. As requirements and regulations are continuously placing higher demands on performance, longevity, and safety, measuring solutions need to be able to keep pace with the latest developments.
Language: English
The importance of Oil-Condition Monitoring: Know when to exchange your lubricant to avoid unplanned, costly downtimes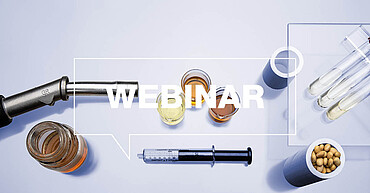 Nobody likes downtimes, particularly unplanned ones. That's why oil-condition monitoring (OCM) is steadily gaining in importance. With an ever-increasing amount of machinery and used oil samples, OCM requires fast and robust measurement solutions, capable of analyzing a wide variety of samples, from barely used transformer oils to potentially contaminated engine oils.
Language: English
How to increase and maintain efficiency when trading and storing lubricants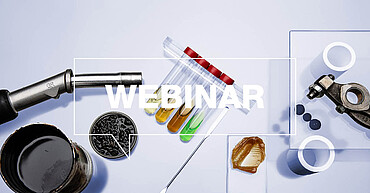 The quality of lubricants is ascertained right after production and blending at the refinery. In order to keep this quality at the expected level during transport and storage, careful handling is required. As soon as deviations are found, an immediate reaction is required as this has a direct impact on the operator's financial accounting. In order to continuously monitor the properties of your products and to enable precise account settlement, Anton Paar offers a wide variety of established solutions at many points along the lubricant chain to the end user.
Language: English
Improving fuel analysis increases your profits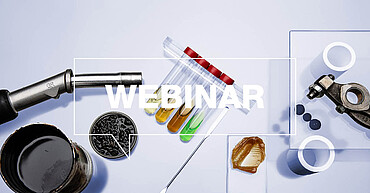 In 2020, the global economy is facing tough challenges resulting from the Covid-19 pandemic and a massive drop in oil prices. In these difficult times, Anton Paar is here as your trustworthy partner. With our wide portfolio of innovative measuring devices we can help you keep up with the latest trends and regulations, strive for more efficient production processes, and remain competitive in this highly contested environment.
Language: English
The importance of compliance, sustainability, and efficiency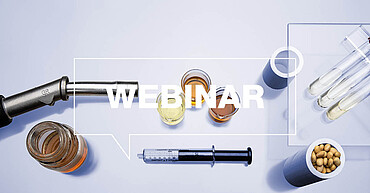 The disruptions to global petroleum supply and consumption as a result of COVID-19 and associated mitigation efforts have been significant as road and air travel fell sharply when economies around the world went into lockdown. Combining this dramatic impact with trendsetting governmental energy policies asking for the use of alternative and more sustainable fuels and consumers' growing concern for climate change and their call for a healthy future rewrites the rules of the game for the whole petroleum industry.
Anton Paar can help you keep up with the latest trends and regulations, strive for more efficient production processes, and remain competitive in this highly contested environment using a wide portfolio of innovative measuring devices.
Language: English
How fuel analysis supports development of cleaner marine fuels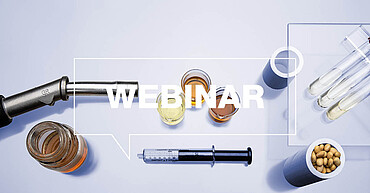 The new IMO 2020 regulation has resulted in major changes for the shipping industry and marine fuel manufacturers. The mandated reduction of sulfur content in marine fuel (bunker fuel) will see many vessels switching to LSFOs (low-sulfur fuel oils) which comply with the sulfur limit of the IMO 2020. This poses new challenges for fuel producers, bunker blenders, and engine manufacturers alike. Join us to find out how our wide portfolio of innovative measuring devices supports you in developing, blending, and testing new low-sulfur fuels and fuel oils.
Language: English
How fuel analysis contributes to economic efficiency and passenger safety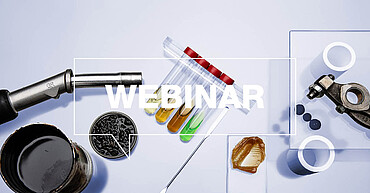 The aviation industry has felt the impact of COVID-19 strongly, with international travel coming to a standstill and planes being grounded for an unprecedented amount of time. As the world is slowly returning to normal, so are the airlines. In these challenging times, Anton Paar is here as your trustworthy partner. With our wide portfolio of innovative measuring devices we can help you keep up with the latest trends and regulations.
Language: English
Our customers and partners
We are proud to work with these and many other companies: