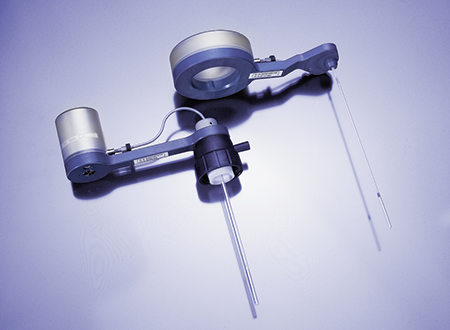 This is a required field.
Pressure Sensor Accessory
The patented (U.S. Patent No. 5,601,745) pressure sensor accessory allows for precise reaction control within the reference vessel of Rotor 16MF100 or Rotor 16HF100. The pressure data is transferred to the oven via infrared signal.If required, the pressure sensor accessory can be upgraded to a pressure/temperature sensor accessory.
Pressure measurement up to 86 bar (1250 psi)
Highest chemical and mechanical resistance
Anton Paar Certified Service
The Anton Paar quality in service and support:
More than 350 manufacturer-certified technical experts worldwide
Qualified support in your local language
Protection for your investment throughout its lifecycle
3-year warranty
Learn more