This is a required field.
Invalid
Part number
Error in validation!
Millikelvin thermometers:

MKT
Measuring uncertainty over the whole measuring range: 0.01 °C
For at-line measurements with a handheld instrument
Lightweight and portable
Looking for consumables & accessories for this product?
Click here
Choose from two Millikelvin Thermometers, MKT 10 and MKT 50, for measurement in the lab, at-line, or for convenient mobile use. MKT 10 is a small, very lightweight, and easily portable handheld thermometer. It comes with one sensor and a carrying case for safe transport. With its measuring accuracy of 0.01 °C it is ideal for at-line measurements and quick measurements on site in several industries. Your MKT 50 Millikelvin Thermometer measures the temperature to the highest level of accuracy in combination with two highly precise Platinum Resistance Thermometers. It is by far the best-priced thermometer for applications which require a low measuring uncertainty of 0.01 °C to 0.001 °C. (Sensor needs to be ordered separately for MKT 50)
All products are delivered with factory calibration.
Highest accuracy
EN 60751 for industrial Platinum Resistance Thermometers (PRT)
Resolution: 0.0001 °C (0.1 mK) with MKT 50 and 0.001 °C (1 mK) with MKT 10
Measuring uncertainty over the whole measuring range: 0.001 °C (1 mK) with MKT 50 and 0.01 °C with MKT 10
ITS‑90 for standard thermometers (SPRT: Standard Platinum Resistance Thermometer) with MKT 50
With MKT 50 comparison calibration (PRT) or fixed point calibration (SPRT) is possible.
Flexible power supply and communication
Battery-operated
Ethernet interface for easy communication with DMA M instruments and the SVM series of viscometers for calibration
The high precision thermometers can be used in the lab by connecting them to the mains or in the field as portable thermometers working from the battery.
MKT 50: mains adapter
MKT 10: Power over Ethernet (PoE) – ecologically friendly power supply for less use of batteries
Long-time experience
Anton Paar has decades of experience in density measurement which goes hand in hand with highly accurate temperature measurement since accurate temperature measurement is the basis for accurate density measurement.
Versatile applications
Ideal for different applications: from temperature measurement in the production process to different calibrations in the lab
Highly accurate comparison calibrations of all types of thermometers in liquid baths are possible with MKT 50.
MKT 50 is a reference thermometer for all applications and branches.
Calibration of standard thermometers at temperature fixed points according to ITS‑90 with MKT 50
MKT 10 provides maximum flexibility and at-line measurements with a handheld instrument.
Available sensors
Highly stable Pt 100 sensors with factory or DAkkS certificates
Flexible sensors for adjustment of DMA density meters and the SVM series of viscometers
MKT 50: Two types of working SPRTs are available for the highest accuracy (up to 1.4 mK).
MKT 50: for ITS‑90, EN 60751, and ASTM E1137 sensors
MKT 50
MKT 10
Measuring range
Temperature
−260 °C to +962 °C
(−436 °F to +1764 °F)
0 °C to 100 °C
(32 °F to 212 °F)
Resistance
0 Ω to 440 Ω
100 Ω to 140 Ω
Resolution
Temperature
0.1 mK (Pt 100)
1 mK
Resistance
40 μΩ
0.4 mΩ
Measurement uncertainty*
Temperature
< 1 mK (Pt 100)
< 10 mK
Resistance
< 400 μΩ
< 4 mΩ
Measuring sensor
Pt 100 or Pt 25.5
(EN 60751 or ITS‑90)
Pt 100
(EN 60751)
Measuring current
0.41 mArms
1 mADC
Internal reference resistor
400 Ω (Vishay Precision Group, VHP 101)
400 Ω (Vishay Precision Group, VHP 101)
Number of sensor inputs
2
1
Sensor connection
4‑wire (LEMO 1S304)
4‑wire, soldered
Measuring time
1.44 seconds (for both channels)
1 second (for one channel)
Data outputs
RS‑232D (optional USB**)
LAN (Ethernet, 10 Mbit)
LAN (PoE, 10 Mbit)
Ambient operating temperature
0 °C to 35 °C
(for highest accuracy 20 °C to 25 °C recommended)
0 °C to 35 °C
(for highest accuracy 20 °C to 25 °C recommended)
Power supply
Power adapter 7.5 V or
2× AA batteries
4× AA batteries or
Power over Ethernet (PoE)
Dimensions (L × W × H)
240 mm × 190 mm × 110 mm
(9.5 in × 7.5 in × 4.3 in)
200 mm × 100 mm × 35 mm
(7.8 in × 3.4 in × 1.4 in)
Weight
approx. 2 kg (4.4 lbs)
approx. 500 g (1.1 lbs)
*) refers to the calibration of the reference resistor without contribution of the sensor (confidence level: 95 %, number of measurement values: 50, reference temperature: 23 °C)
**) with USB/RS‑232 adapter
Anton Paar Certified Service
The Anton Paar quality in service and support:
More than 350 manufacturer-certified technical experts worldwide
Qualified support in your local language
Protection for your investment throughout its lifecycle
3-year warranty
Learn more
Consumables & Accessories
Consumables & Accessories
Not all items are purchasable online in specific countries.
To find out if you can purchase online from your location, check the online availability below.
Online price only
|

excl.

incl.

0

VAT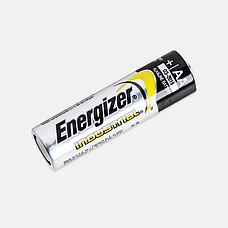 ALKALINE BATTERY 1.5 V LR06 (AA) ENERGIZER INDUSTRIAL EN 91
Compatible with:
MKT 10 | 50
Delivery time:
%1$s – %2$s working days
%1$s – %2$s weeks
%1$s – %2$s months
Part number: 82610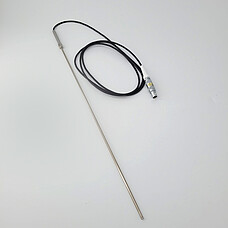 PT 100 TEMPERATURE SENSOR FOR TEMPERATURE CALIBRAT. DMA™/SVM
Compatible with:
MKT 10 | 50
Delivery time:
%1$s – %2$s working days
%1$s – %2$s weeks
%1$s – %2$s months
Part number: 74557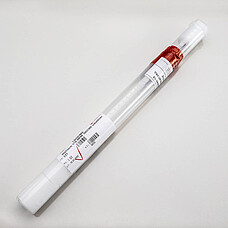 RESISTANCE THERMOMETER D=2MM L=300MM, UNCALIBRATED
Compatible with:
MKT 50
Delivery time:
%1$s – %2$s working days
%1$s – %2$s weeks
%1$s – %2$s months
Part number: 69281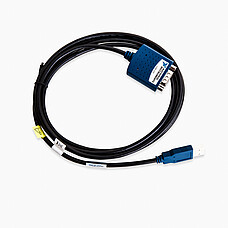 ADAPTER CABLE USB - RS232 180 CM
Compatible with:
MKT 10 | 50
Delivery time:
%1$s – %2$s working days
%1$s – %2$s weeks
%1$s – %2$s months
Part number: 15446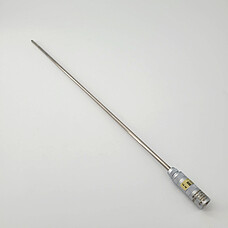 RESISTANCE THERMOMETER D=4MM, L=300MM, UNCALIBRATED
Compatible with:
MKT 50
Delivery time:
%1$s – %2$s working days
%1$s – %2$s weeks
%1$s – %2$s months
Part number: 69279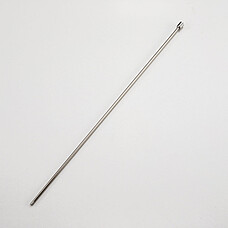 PROTECTION TUBE
Compatible with:
MKT 10
Delivery time:
%1$s – %2$s working days
%1$s – %2$s weeks
%1$s – %2$s months
Part number: 73735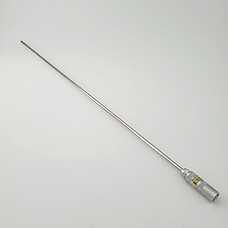 RESISTANCE THERMOMETER D=2MM, L=500MM, UNCALIBRATED
Compatible with:
MKT 50
Delivery time:
%1$s – %2$s working days
%1$s – %2$s weeks
%1$s – %2$s months
Part number: 69280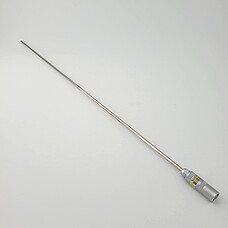 RESISTANCE THERMOMETER D=4MM, L=500MM, UNCALIBRATED
Compatible with:
MKT 50
Delivery time:
%1$s – %2$s working days
%1$s – %2$s weeks
%1$s – %2$s months
Part number: 69278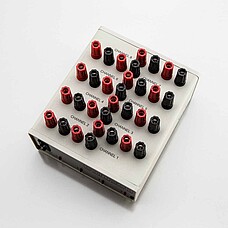 PRT SWITCH BOX FOR MKT 50 / TTI-22
Compatible with:
MKT 50
Delivery time:
%1$s – %2$s working days
%1$s – %2$s weeks
%1$s – %2$s months
Part number: 84339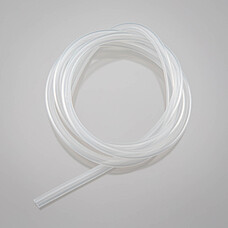 HOSE 4X6 SILICONE
Compatible with:
MKT 50
Delivery time:
%1$s – %2$s working days
%1$s – %2$s weeks
%1$s – %2$s months
Part number: 57024