Anton Paar Asia-Pacific Technical Center
Experience | Learn | Measure
The Asia-Pacific Technical Center is located in Kuala Lumpur and is equipped with state-of-the-art Anton Paar instruments to serve our customers in the Asia-Pacific region. Experience, learn, and measure with our experts in the fields of rheometry, particle characterization, petrochemical analysis, and accelerated sample preparation. Come visit us and make use of the possibility to speak to our application specialists for various industries.
Experience | Learn | Measure
In the Asia-Pacific Technical Center you are welcome to

Experience the latest technology offered by the state-of-the art instruments from Anton Paar.
Learn and get hands-on training from our trained specialists. Ask us for custom-tailored programs for your industry.
Measure your samples on our highly precise instruments and experience the difference.
Industry-specific Solutions
With our wide range of demo instruments available, we can offer solutions for increasing productivity and solve measuring challenges for various industries as well as research and academic laboratories.
Our measurement solutions are successfully employed in academia and research worldwide. We provide extensive support to academics for research projects, training, and sample testing in our centre.

Explore the specially designed educational packages from Anton Paar that are revolutionizing the way education is passed on to the next generation.
How can I schedule a visit?
Contact our subsidiaries or a distribution partner in your area and they will help you schedule your visit. You can also send an email with your details to info.apactc[at]anton-paar.com

Do we need to pay for the training?
The trainings are free of charge for existing users of Anton Paar equipment who can simply register for their preferred workshop from the event calendar.

If you are not an Anton Paar user yet, please contact info.apactc[at]anton-paar.com or contact our distribution partner in your area.
You want to solve your application tasks and get the most out of our highly precise instruments for your industry? Register for your preferred training or workshop here.
The training you are looking for is not included?
Please leave your suggestion and we will consider it.
30. - 31.07.2018 – Multiwave 7000 Application Workshop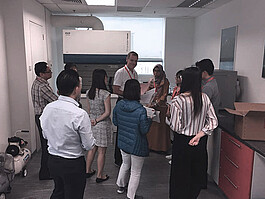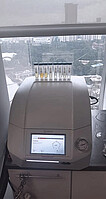 Participants learned about how to use Multiwave 7000 as well as the general principle and limits of this method.
17. - 18.04.2018 – Rheology Application Training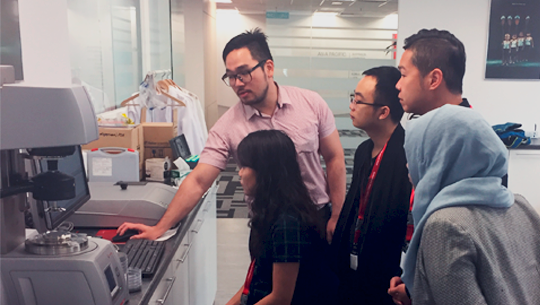 The Rheology Application Training was a two-day seminar and workshop focusing on basic rheology and food applications, which includes food tribology. Attendees from our distribution partners got the opportunity to work on our MCR 302 and were also able test their own samples.
The Asia-Pacific distribution partners were able to improve their knowledge, which also benefits customers in their own country.
28.02.2018 – Rheology Academy Workshop (Rheological Characterization of Foods and Beverages)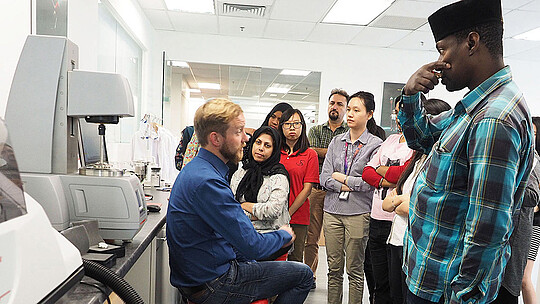 The workshop showcased why rheological characterization is important for food and beverage industries, and also dealt with basic food tribology.
04.12.2017 – LDC Service Qualification Training 1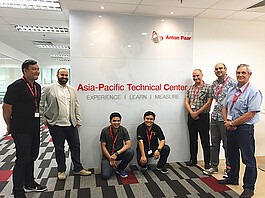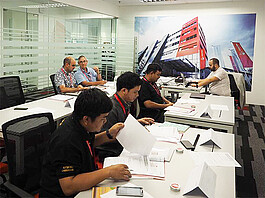 The Anton Paar Asia-Pacific Technical Center organized an LDC Service Qualification Training 1 for our colleagues from Anton Paar Thailand, Anton Paar Australia, and Anton Paar New Zealand. It took place from December 4 to December 8, 2017.
Anton Paar Asia-Pacific Technical Center
Unit 12-03B, Level 12
The Pinnacle
Bandar Sunway
47500 Subang Jaya, Selangor