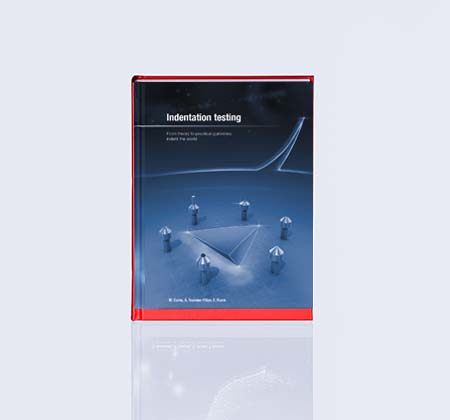 Indentation Testing: The Guidebook
From theory to praxis, "Indentation testing" gives you everything you need
Instrumented indentation is a well-established method for materials surface characterization because it lets you understand the fundamental mechanisms of mechanical behavior at a very small scale. Compared to conventional mechanical tests, it's a relatively simple method that measures both penetration load and depth continuously.
Providing you extensive information on the theory behind indentation testing, this book guides you with practical tips for preparing and executing your measurement as well as understanding the results. The book includes examples and illustrations to help you better understand the concepts that are explained in it.
Contact us for more information about the book and to request your copy.
* The book is only available in English.