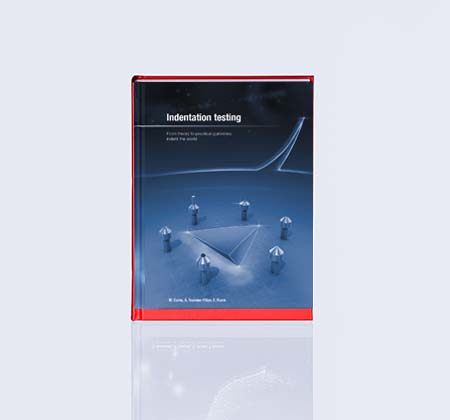 Indentation Testing – Guidelines
From theory to practical guidelines: Indent the world
Instrumented indentation is a well-established method for materials surface characterization, which allows us to understand the fundamental mechanisms of mechanical behavior at very small scale. Compared to conventional mechanical testing, it's a relatively simple method that measures penetration load and depth continuously.
This book offers extensive information on the theory behind indentation testing, along with practical tips for preparing, executing, and understanding the results of measurements. Specific examples and illustrations strengthen comprehension of the concepts.
Contact us for more information and to request your copy.