This is a required field.
Invalid
Part number
Error in validation!
Automated tapped density analyzers:

Autotap
Two automatically rotating tapping stations
260 taps per minute
3 mm drop height
Looking for consumables & accessories for this product?
Click here
The Autotap and Dual Autotap tapped density analyzers for powders are simple-to-use, automated devices which comply with a large number of internationally recognized standard methods. They provide a high level of test method control with a user-selectable, lockable number of taps. Tapping rate and drop height are fixed to provide consistent results from sample to sample. A large range of sample sizes can be accommodated with the use of a number of different graduated cylinder sizes.
Ensure the quality of raw materials and predict the flow behavior of powders
Autotaps and Dual Autotaps have been used around the world for decades to provide customers with consistent, reliable bulk density and flowability values – essential knowledge for measuring pharmaceutical powders, metal powders, food powders, pigments, etc.
Accommodates a wide range of graduated cylinder sizes for full flexibility
The amount of sample you have available to test will define the graduated cylinder size you use. It is always recommended that the initial volume fill between 70 % and 95 % of the cylinder. Autotaps and Dual Autotaps accommodate any single-piece glass-graduated cylinder with a hexagonal base. The tapping platforms have hole patterns and adjustable hold-down clamps so that any graduated cylinder from 5 mL to 500 mL may be used. There is also an adapter should you need to measure in a 1 L graduated cylinder.
Operates in accordance with a large number of international standard test methods
The design of Autotaps and Dual Autotaps ensures compliance with all internationally recognized standard test methods describing the use of tapped density to determine bulk density involving a device capable of ensuring a drop height of 3 mm, a tapping frequency between 250 and 300 taps per minute, and the use of a specific type of graduated cylinder.
Specifications
Model
Autotap
Dual Autotap 2
Stations
1
2
Graduated cylinders
1 x 250 cm³
2 x 250 cm³
Graduated cylinder sizes
5 cm³ to 500 cm3 (standard)
1000 cm³ (with adapter plate)
Drop height
3 mm (0.125 in)
Tapping rate
260 per min.
Platform rotation
Automatic
Physical
Dimensions (H x W x D)
175 mm* x 540 mm x 280 mm (7 in* x 21 in x 11 in)
*excluding cylinders
Weight
11 kg (24 lbs)
14 kg (31 lbs)
Anton Paar Certified Service
The Anton Paar quality in service and support:
More than 350 manufacturer-certified technical experts worldwide
Qualified support in your local language
Protection for your investment throughout its lifecycle
3-year warranty
Learn more
Consumables
Consumables
Not all items are purchasable online in specific countries.
To find out if you can purchase online from your location, check the online availability below.
Online price only
|

excl.

incl.

0

VAT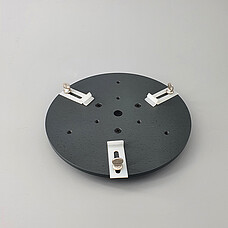 AT/DAT, 1000 mL CYLINDER ADAPTER
Compatible with:
Autotap Dual Station 110V / 60HZ | Single Station 110V / 60HZ
Delivery time:
%1$s – %2$s working days
%1$s – %2$s weeks
%1$s – %2$s months
Part number: 193228
Product details
- Quick-change large platform assembly required for 1000 mL cylinders
- Includes one 1000 mL cylinder
- Includes necessary hardware
AT/DAT, NOISE REDUCTION CABINET
Compatible with:
Autotap Dual Station 110V / 60HZ | Single Station 110V / 60HZ
Delivery time:
%1$s – %2$s working days
%1$s – %2$s weeks
%1$s – %2$s months
Part number: 194978
Product details
- Designed specifically for the Autotap and DualAutotap
- Reduces the noise during operation by more than 15dB
- 30 inches wide by 30 inches high by 15 inches deep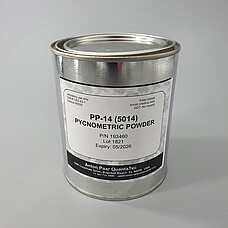 Pycnometric Reference Material, 5014
Compatible with:
Autotap Dual Station 110V / 60HZ | Single Station 110V / 60HZ
Delivery time:
%1$s – %2$s working days
%1$s – %2$s weeks
%1$s – %2$s months
Part number: 193460
Product details
– Pycnometric powder (reference material catalog 5014) for tap density – Cohesive garnet powder with 1.9 g/cm3 nominal bulk density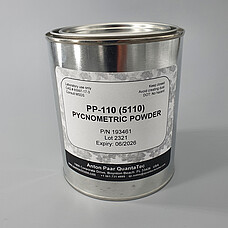 Pycnometric Reference Material, 5110
Compatible with:
Autotap Dual Station 110V / 60HZ | Single Station 110V / 60HZ
Delivery time:
%1$s – %2$s working days
%1$s – %2$s weeks
%1$s – %2$s months
Part number: 193461
Product details
– Pycnometric powder (reference material catalog 5110) for tap density – Free-flowing, ground silica powder with 1.5 g/cm3 nominal bulk density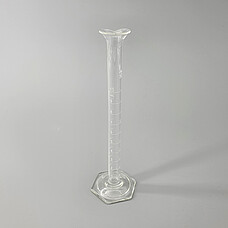 10 mL Graduated Cylinder
Compatible with:
Autotap Dual Station 110V / 60HZ | Single Station 110V / 60HZ
Delivery time:
%1$s – %2$s working days
%1$s – %2$s weeks
%1$s – %2$s months
Part number: 193852
Product details
– One-piece, hexagonal-based, glass graduated cylinder – Maximum capacity = 10 mL with 0.1 mL graduations – Grade A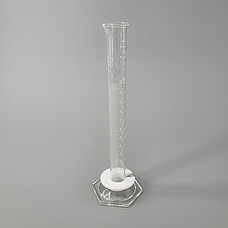 25 mL Graduated Cylinder
Compatible with:
Autotap Dual Station 110V / 60HZ | Single Station 110V / 60HZ
Delivery time:
%1$s – %2$s working days
%1$s – %2$s weeks
%1$s – %2$s months
Part number: 193853
Product details
– One-piece, hexagonal-based, glass graduated cylinder – Maximum capacity = 25 mL with 0.2 mL graduations – Grade A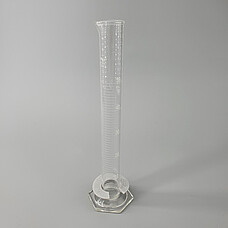 50 mL Graduated Cylinder
Compatible with:
Autotap Dual Station 110V / 60HZ | Single Station 110V / 60HZ
Delivery time:
%1$s – %2$s working days
%1$s – %2$s weeks
%1$s – %2$s months
Part number: 193854
Product details
– One-piece, hexagonal-based, glass graduated cylinder – Maximum capacity = 50 mL with 1.0 mL graduations – Grade A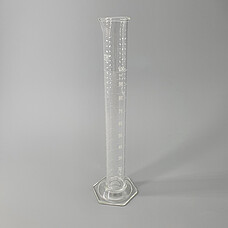 100 mL Graduated Cylinder
Compatible with:
Autotap Dual Station 110V / 60HZ | Single Station 110V / 60HZ
Delivery time:
%1$s – %2$s working days
%1$s – %2$s weeks
%1$s – %2$s months
Part number: 193855
Product details
– One-piece, hexagonal-based, glass graduated cylinder – Maximum capacity = 100 mL with 1.0 mL graduations – Grade A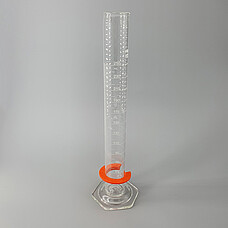 250 mL Graduated Cylinder
Compatible with:
Autotap Dual Station 110V / 60HZ | Single Station 110V / 60HZ
Delivery time:
%1$s – %2$s working days
%1$s – %2$s weeks
%1$s – %2$s months
Part number: 193856
Product details
– One-piece, hexagonal-based, glass graduated cylinder – Maximum capacity = 250 mL with 2.0 mL graduations – Grade A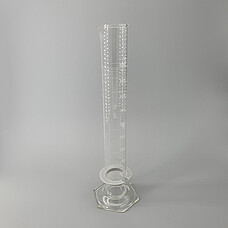 500 mL Graduated Cylinder
Compatible with:
Autotap Dual Station 110V / 60HZ | Single Station 110V / 60HZ
Delivery time:
%1$s – %2$s working days
%1$s – %2$s weeks
%1$s – %2$s months
Part number: 193857
Product details
– One-piece, hexagonal-based, glass graduated cylinder – Maximum capacity = 500 mL with 5.0 mL graduations – Grade A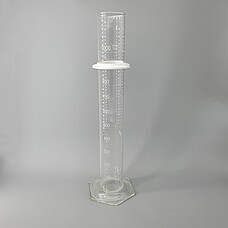 1000 mL Graduated Cylinder
Compatible with:
Autotap Dual Station 110V / 60HZ | Single Station 110V / 60HZ
Delivery time:
%1$s – %2$s working days
%1$s – %2$s weeks
%1$s – %2$s months
Part number: 193858
Product details
– One-piece, hexagonal-based, glass graduated cylinder – Maximum capacity = 1000 mL with 10.0 mL graduations – Grade A – Requires an adapter for use with Autotap and Dual Autotap units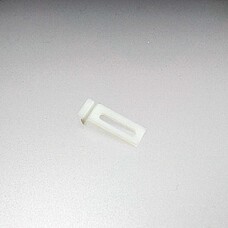 HOLD DOWN CLAMP
Compatible with:
Autotap Dual Station 110V / 60HZ | Single Station 110V / 60HZ
Delivery time:
%1$s – %2$s working days
%1$s – %2$s weeks
%1$s – %2$s months
Part number: 193341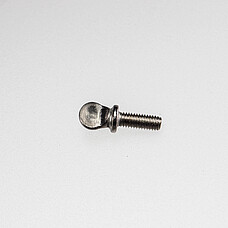 THUMBSCREW
Compatible with:
Autotap Dual Station 110V / 60HZ | Single Station 110V / 60HZ
Delivery time:
%1$s – %2$s working days
%1$s – %2$s weeks
%1$s – %2$s months
Part number: 195495