This is a required field.
Invalid
Part number
Error in validation!
Peltier temperature devices for MCR 72/92:

PTD
+3
Looking for consumables & accessories for this product?
Click here
As temperature has the biggest influence on rheological measurements, Anton Paar provides different kinds of air-cooled temperature devices for the modular compact rheometers MCR 72 and MCR 92. These CoolPeltier™ temperature devices are an accurate, fast, and energy-efficient alternative to liquid counter-cooling systems. Choose from different measuring systems (cone-plate, parallel-plate, concentric cylinder, double-gap, and stirrer) suitable for different consistencies of sample and combine them with the corresponding temperature devices to create your ideal setup.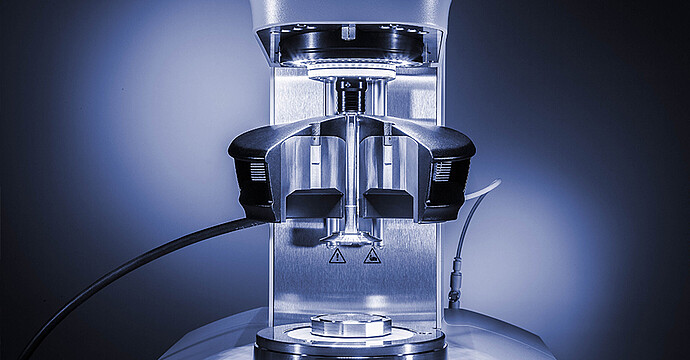 The most exact temperature control for your daily lab routine
With the newly designed air-cooled Plate Peltier Temperature Device (P-PTD 200/AIR) for the MCR 72 and MCR 92 rheometers, you can rely on stable and accurate sample temperatures for all types of rheological measurements in the range from -10 °C* to +220 °C. For even more precise temperature control and to limit the temperature gradient within the sample, especially at higher temperatures, you can use the optionally available, actively heated Peltier-heated hood H-PTD 200/AIR/18P in the range from -5 °C* to +200 °C. The newly designed lower measuring plates allow exact trimming and easy cleaning due to the raised measuring surface.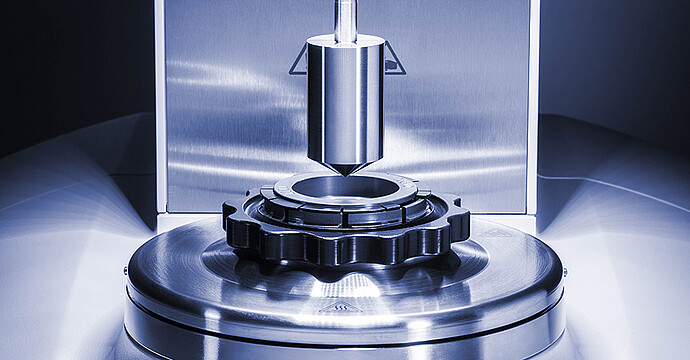 Concentric cylinder Peltier system to easily measure low-viscosity materials
The air-cooled Cylindrical Peltier Temperature Device C-PTD150/XL/AIR for MCR 72 and MCR 92 meets all your requirements for a measuring system for filling in liquids, and is particularly suitable for quality control. It works with both cylinders and double-gap systems and stirrers within a temperature range from 5 °C* to 150 °C. The newly designed cup holder allows the cup to be easily removed for faster cleaning.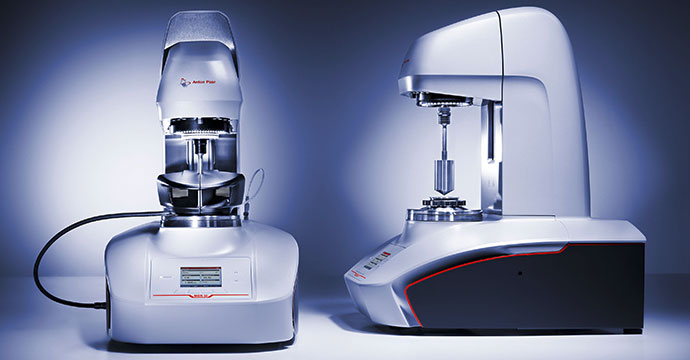 Features to save you time and avoid handling errors
All temperature devices for MCR 72 and MCR 92 are equipped with the CoolPeltier™ technology that guarantees fast temperature equilibrium time as well as excellent heating and cooling characteristics combined with the smallest temperature gradients within the sample. Active air circulation cooling eliminates the need for a liquid circulator, saving laboratory space and maintenance costs. Additionally, the patented thermal transfer system ensures no vertical temperature gradients.
The well-known Toolmaster™ functionality is implemented in these devices for an easy plug-and-play installation.
Temperature device

Temperature range

Typical materials

Measuring systems

Max. heating rate

Max. cooling rate

P-PTD 200/AIR/18P

-10 °C* to 200 °C

Food, coatings, paints, cosmetics, pharmaceuticals, detergents, solvents, adhesives, sealants, plastisols, hotmelts, petrochemicals, asphalt, bitumen, polymer solutions

PP, PP disposable, CP

Up to 40 °C/min

Up to 40 °C/min

H-PTD 200/AIR/18P

-5 °C* to 200 °C

PP, PP disposable, CP

Up to 40 °C/min

Up to 40 °C/min

C-PTD 150/XL/AIR/18P

5 °C to 150 °C

CC, DG, stirrers

Up to 7 °C/min

Up to 7 °C/min

With PP/CP-Inset: room temperature +/-10 °C

CP, PP

Up to 7 °C/min

Up to 7 °C/min
*) The lower temperature range depends on the ambient conditions
Anton Paar Certified Service
The Anton Paar quality in service and support:
More than 350 manufacturer-certified technical experts worldwide
Qualified support in your local language
Protection for your investment throughout its lifecycle
3-year warranty
Learn more