This is a required field.
Invalid
Part number
Error in validation!
High Vacuum Physisorption Analyzer:

Autosorb 6100
Accurate high-vacuum analyses of surface area and micropores
Advanced measurement routines made accessible with DoseWizard point selection and PowderProtect
Up to three samples, three gases, and three temperatures can be measured simultaneously with independent analysis stations
Looking for consumables & accessories for this product?
Click here
The Autosorb 6100 is a high vacuum physisorption analyzer that's been re-engineered for the most challenging measurements of surface area, pore size, and pore volume. Independent analysis stations, exclusive TruZone active coolant control, and accessible Kaomi for Autosorb software let you meet your current measurement needs, while factory and field upgradeable options let you adapt to future ones. For your most important physisorption measurements, the choice is clear: Absolutely Autosorb.
A physisorption analyzer that's absolutely accurate
Get highly accurate physisorption measurements from relative pressures below 10-7 for nitrogen
Leverage precise manifold temperature control between 35 °C and 50 °C
Rely on TruZone active coolant level control for accurate data – even over lengthy analyses
Achieve superior high-vacuum performance (38 % better than previous generation instruments) with precision-machined manifolds and high-quality pneumatic valves
Independent stations ensure you're absolutely agile
Analyze up to three different samples with three different analysis gases at three different temperatures simultaneously with independent analysis stations and patented temperature control accessories
Perform the most challenging micropore measurements with the physisorption analyzer's 90-hour Dewar
Maximize your throughput with six integrated degassing stations
Degas two sets of samples at different temperatures up to 450 °C
Intuitive software makes physisorption absolutely accessible
Enjoy an updated and streamlined Kaomi software, which makes the whole measurement process easier than ever before
Optimize measurement definition to suit your needs with DoseWizard's new standard and advanced modes
Keep downtime to a minimum with PowderProtect, which prevents accidental loss of powder in the instrument
Customization options keep you absolutely adaptable
Select the number of stations (one, two, or three) to match your throughput needs
Upgrade the number of stations and transducer sets as your needs change
Control up to three of our patented CryoSync accessories with a CryoSync control option so you can perform three measurements at three different temperatures simultaneously – no need for any external software
Benefit from a built-in vapor generator and recirculating Dewar now or in the future to enable precise measurements of water and organic vapor sorption
Compliance and quality are absolutely assured
Comply with 15 ASTM, DIN, and ISO standards for surface area, pore size, and pore volume measurements
Get peace of mind with our 3-year warranty so you can avoid unforeseen costs
Measurement principle:
Vacuum volumetric
Analysis gases:
N2, Ar, Kr, CO2, CH4, H2, and other non-corrosive gases
Analysis stations:

Number: 1, 2, or 3
Independence: Up to 3 gases at three analysis temperatures can be used concurrently, 1 analysis gas and temperature per station

Independent p0 station:
Yes (dedicated cell and transducer)
Pressure:

Range: 2x10-5 to 1100 Torr | 2.6x10-8 to 0.997 p/p0 for N2 77K
Resolution (MP): 2x10-5 Torr | 2.6x10-8 p/p0 for N2 77K
Resolution (XR): 1x10-6 Torr | 1.3x10-9 p/p0 for N2 77K

Surface area:

Absolute detection limit: 0.1 m2 (N2 77K)
Specific detection limit: 0.01 m2/g (N2 77K)
Typical reproducibility: 1 %*
Reproducibility limit: 2 % with 2 m2 in the cell

Pore size:

Range: 0.35 nm to 500 nm (diameter)
Typical reproducibility: 0.5 %*

TruZone:
Yes (active coolant level control)
PowderProtect:
Yes (prevents sample elutriation)
Analysis Dewar:

Duration: 90+ hours with liquid nitrogen
Refill during analysis: Yes
Volume: 3 L

Sample preparation:

Integrated degassing stations: 6
Temperature control: 2 independent heating zones, ambient to 450 °C
Dedicated cold trap: Yes
Available methods: flow and vacuum, programmable multistep degassing profiles

Vapor option:
Yes (water, isopropanol, benzene, hexane, cyclohexane, xylene, and other non-corrosive vapors)
Cryosync control option:
Yes (automated control of temperature between 82 K and 115 K)
Dimensions (W x H x D):
70.5 x 69.9 x 107.9 cm | 27.8 x 26.5 x 42.5 in
Weight:
128.4 kg | 283.1 lb
Operating environment:

Temperature: 15 °C to 35 °C | 59 °F to 95 °F
Humidity: 20% RH to 80% RH, non-condensing

Wetted parts:

303 SS
304 SS
316 SS
Ni/Cr/Si/Fe/C/P
PCTFE
NW2201
Inconel and incoloy nickel alloys
FKM
Silicon
SiO2
Si3N4
Gold
Copper
Aluminum
EPDM
Nylon
Borosilicate glass
Fused silica glass

Analysis manifold construction:
Vacuum-brazed manifold block in stainless steel
Analysis manifold temperature:

Range: User adjustable 35 °C to 50 °C
Stability: ± 0.05 °C

Analysis manifold valves:

Type: Stainless steel, air-operated bellows valve
Cycle life: 5,000,000 cycles
External leak rate: 5x10-12 Pa m3 / sec
Seat leak rate: 5x10-12 Pa m3 / sec

Pressure transducer (1550 Torr):

Number: 3 to 5 (dependent on instrument configuration)
Accuracy: ± 0.1 % of span typical, ± 0.15 % of span maximum
A/D data acquisition: 32 bit

Pressure transducer (10 Torr):
- MP or XR

Number: 1 to 3 (dependent on instrument configuration)
Accuracy: ± 0.12 % reading up to 1 Torr
± 0.1 % reading from 1 to 10 Torr
Resolution: 0.002 % full scale

Pressure transducer (1 Torr):
- MP only

Number: 1 to 3 (dependent on instrument configuration)
Accuracy: ± 0.12 % reading up to 1 Torr
Resolution: 0.02 % full scale

Pressure transducer (0.1 Torr):
- XR only

Number: 1 to 3 (dependent on instrument configuration)
Accuracy: ± 0.15 % reading up to 0.1 Torr
Resolution: 0.001 % full scale

Pirani vacuum gage:
- Degas only

Number: 1
Accuracy:
5×10-4 to 1x10-3 Torr: ±10% of reading
1×10-3 to 100 Torr: ± 5% of reading
100 Torr to atmosphere: ± 25% of reading

Vacuum system:

Turbo molecular drag pump and dry diaphragm pump
Manufacturer's specification: 5x10-10 mbar
Typical pressure at analysis port: 2.67 x 10-5 mbar

Gas:

Ports: 7 (5 analysis, 1 helium, 1 degas/backfill)
Purity: 99.999 %
Input pressure: 8 psig to 10 psig | 0.55 bar to 0.69 bar

Air:
Input pressure: 50 psig to 100 psig (3.45 bar to 6.9 bar)
Electrical:

Supply: AC 100 to 240 V AC, 50 / 60 Hz
Maximum consumption: 1810 VA (dependent on instrument configuration)

PC connection:
Ethernet
RoHS3 compliant:
Yes
CE / UKCA certified
Yes
Altitude:
Up to 3,000 m
Indoor/outdoor use:
For indoor use only
Anton Paar Certified Service
The Anton Paar quality in service and support:
More than 350 manufacturer-certified technical experts worldwide
Qualified support in your local language
Protection for your investment throughout its lifecycle
3-year warranty
Learn more
Consumables & Accessories
Consumables & Accessories
Accessories
Accessories
Not all items are purchasable online in specific countries.
To find out if you can purchase online from your location, check the online availability below.
Online price only
|

excl.

incl.

0

VAT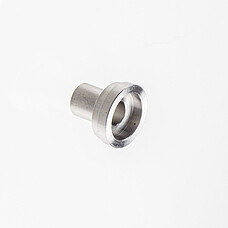 SAMPLE CELL ADAPTOR, 6 mm
Delivery time:
%1$s – %2$s working days
%1$s – %2$s weeks
%1$s – %2$s months
Part number: 193362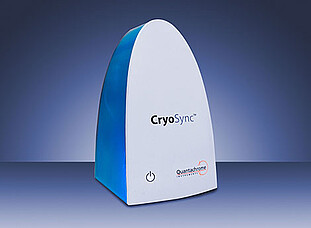 Cryostat accessory for autosorb iQ:
CryoSync
Delivery time:
%1$s – %2$s working days
%1$s – %2$s weeks
%1$s – %2$s months
Product details
Wide temperature range (82 K to >115 K)
Precise temperature control (temp. stability < ±0.005 K S.D.)
Perfect for argon isotherm measurements without using liquid argon or for multi-isotherm heat of adsorption experiments
Runs for over 50 hours without refilling