What's new in density measurement?
Everything.
Now is your chance to see for yourself.
Free Trial of a Density Meter
See what you've been missing with a free two-week trial of Anton Paar's density meters, which have market-leading speed and accuracy.
Whenever you need quick and precise density values that are compliant to industry standards, the DMA 4101 is the right choice. The fastest four-digit density meter in the world delivers accurate results in only 20 seconds. The DMA 4501, with five-digit accuracy, our most utilized and versatile digital density meter – use it for a wide range of samples and industries, from beer and soft drinks to lubricants and solvents. It's the ideal tool for quality assurance and production control. Both instruments can be upgraded with a wide range of automation options and additional measuring modules.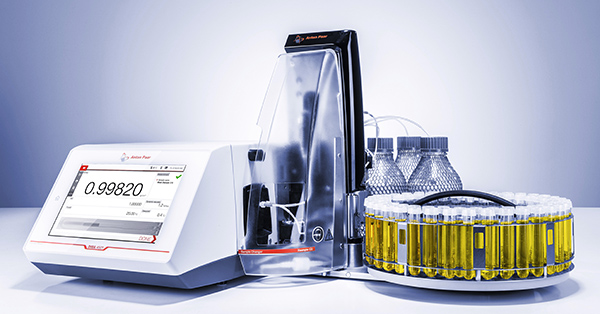 Provides four-digit accuracy and therefore full compliance with ASTM D4052, ASTM D5002, and Pharmacopoeia. DMA 1001's unique one-point water adjustment directly at the measurement temperature is the quickest way to get your measurement work started. The syringe holder eliminates the potential influences from different users, syringe types, or syringe filling volumes. You can store up to 5,000 results including timestamp, sample name, camera image of the filling, and any potential filling warnings for later verification of stored results.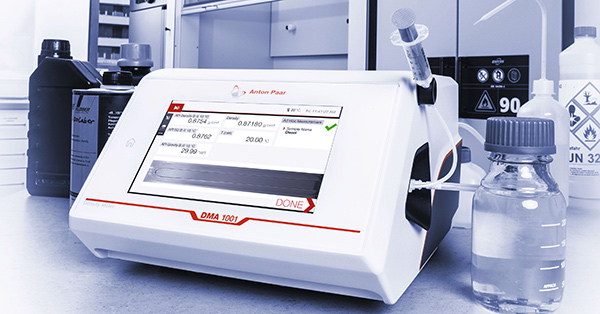 Provides three-digit accuracy and is perfect for quick quality checks in your production area, storage facilities, or in the lab. Even if the sample characteristics are challenging, DMA 501 delivers stable results. Pasty, inhomogeneous, sedimenting, particle-containing samples, and even aerosol sprays, can all be measured.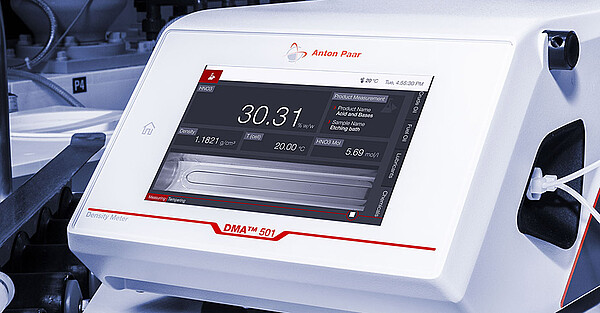 A portable density meter which provides three-digit accuracy and the fastest filling, and automatically corrects the results for viscosity influence. Gesture control, sample and data handling via Bluetooth and RFID interfaces, and a measuring cell you can replace yourself make DMA 35 easy to use in the field. It has IP54 protection class and is suitable for both left- and right-handed users.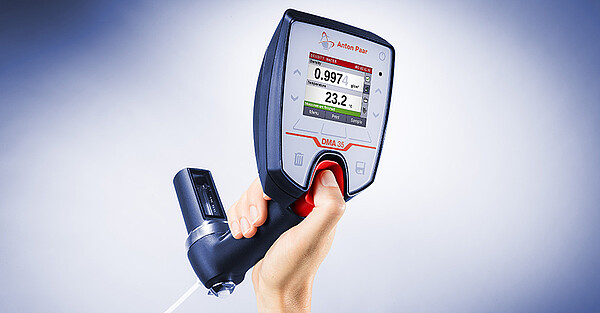 This is the density meter that can handle heavy petroleum samples like crude oil, asphalt, and bitumen. It's compliant with ASTM D4052, ASTM D5002, and ASTM D8188. Ready for measurements under the toughest of conditions, it gives you measurement results 10x quicker than you would get with manual methods like pycnometers (ASTM D70). Samples are measured at temperatures from -10 °C to +200 °C and under elevated pressures of up to 500 bar. You need just 2 mL to 3 mL of sample to conduct a measurement.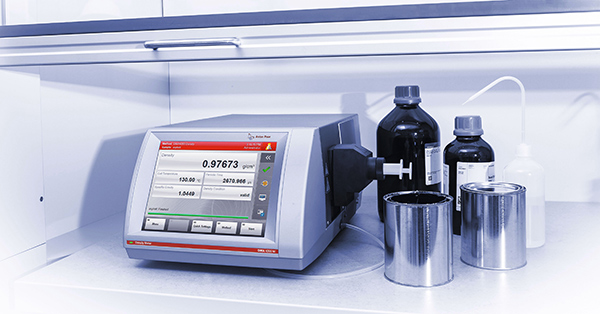 Schedule your free trial!