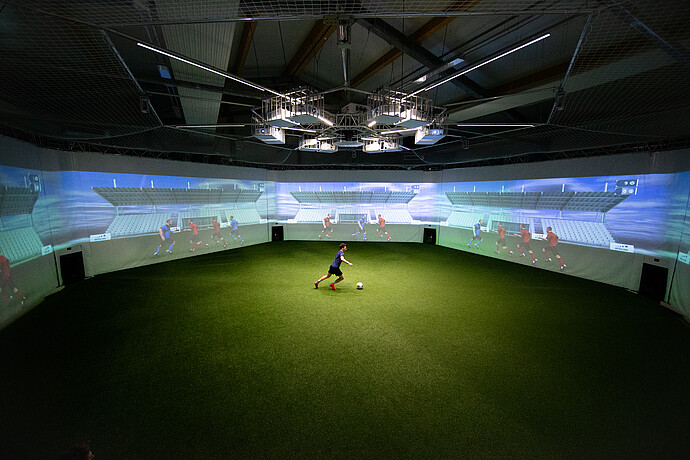 Interactive League for Amateur Football
2020-05-19

| Corporate
Anton Paar SportsTec GmbH initiates a separate league for amateur football together with the Styrian Football Association.
While the game operation in the first professional leagues starts again, amateur football stands still worldwide – but not in Styria. With skills.lab, one of the most modern football simulators in Europe, amateur clubs can compete with other teams without direct contact. All official restrictions, such as social distancing, can be met with this system.
How can this work?
In the 320-square-metre interactive football simulator, which is also used by the German record champion Bayern Munich, various football challenges can be completed: from passing and ball control to goal scoring. In the future "skills.lab-league" all clubs have to complete the same exercises on three match days. Two players from the club will be sent per match day and must complete the exercises in about 60 minutes. At the end of the league season, the results will be compared and the best teams and also the best duo are determined. The fans can join in the excitement from home via live stream.
Unique format worldwide
Wolfgang Bartosch, President of the Styrian Football Association, is enthusiastic: "The new skills.lab-League is an ideal platform for our clubs and their sponsors. It is a highly innovative competition in compliance with all regulatory requirements. As the Styrian Football Association, we are very pleased to be able to reactivate amateur football in Styria at least a little while it otherwise stands still worldwide."