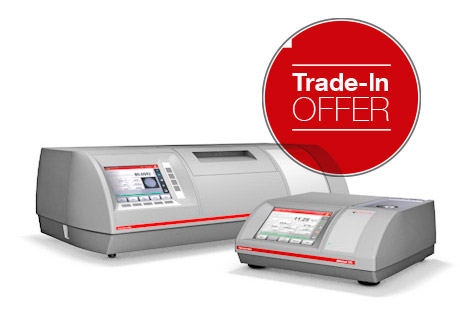 Trade-Up to an Anton Paar Refractometer or Polarimeter
Ever thought: "Could I save money and run measurements faster with a new benchtop refractometer or polarimeter?"
Are you unsatisfied with the service and support offered by your current vendor? If you answered "YES!" to either of these, then we have a solution!
Anton Paar is making it easy for you to upgrade to an innovative Anton Paar refractometer or polarimeter: Trade-in your existing refractometer or polarimeter of any make or model and receive a significant discount on an upgrade to an Anton Paar refractometer or polarimeter!

Rest assured that your new instrument will be safeguarded for the future with a service plan from Anton Paar's Certified Service Team.

Looking for something else? Anton Paar offers various promotions for all instruments and industries to help get your lab started today.