This is a required field.
Invalid
Part number
Error in validation!
Accessory for MCR:

Starch Cell
+5
Accessory for "Extended Material Characterization"
Starch pasting cell for analysis of starch gelatinization or pasting behavior
Max. heating rate: 60 °C/min and max. cooling rate: 45 °C/min
Looking for consumables & accessories for this product?
Click here
This starch pasting cell turns your MCR rheometer into a platform for the analysis of starch pasting and gelatinization behavior at elevated pressure and temperature conditions. The high heating and cooling rates required for starch pasting measurements are achieved by combining electrical heating with fluid-circulator-supported cooling. The Starch Cell can also be used to simulate other real food manufacturing process conditions, such as food sterilization, based on tailor-made test programs.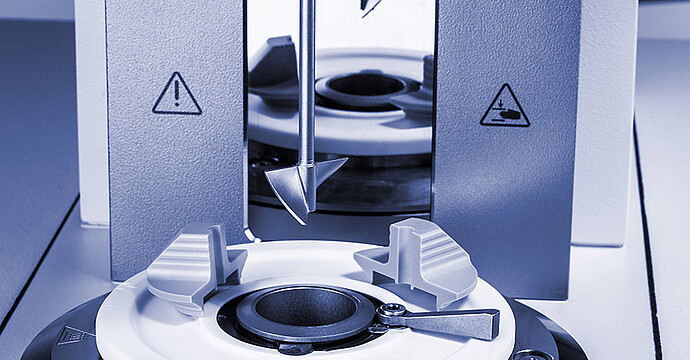 Starch paste analysis made easy
The Starch Cell's stirrer design prevents sedimentation of starch particles in the liquid phase before swelling during the measurement. The robust cup and stirrer (designed as an impeller) are made of stainless steel and easy to clean. The electrically temperature-controlled system with water cooling enables high heating and cooling rates to increase the measurement throughput. This starch pasting device can be used for starch tests under ambient pressure at up to 99 °C, with a max. heating rate of 60 °C/min and a max. cooling rate of 45 °C/min.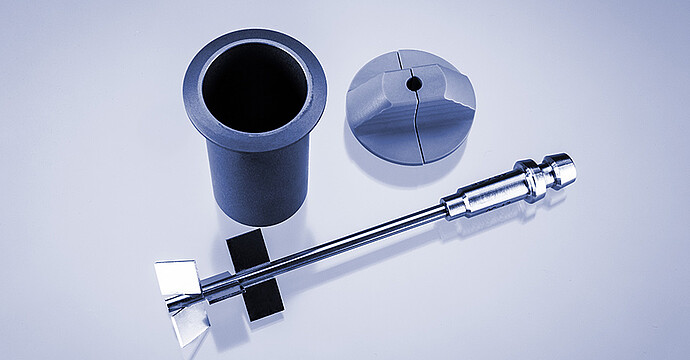 Get the most information out of your sample
The special cover design ensures minimized loss of water or other solvents, even at high temperatures, and the water stays in the sample to keep the desired starch concentration. Due to the sensitivity of the MCR rheometers it's possible to measure even low-viscosity fluids, e.g. suspensions with only low starch concentrations. You can also measure very small sample amounts of around 18 mL with the Starch Cell, which is unique on the market.
The measurement setup can be used in several ways: Perform standard rheological tests with the Starch Cell by using a concentric cylinder instead of a stirrer, or advanced starch rheology in oscillation for research and development. In quality control a typical application would be the investigation of the gelatinization of starch products.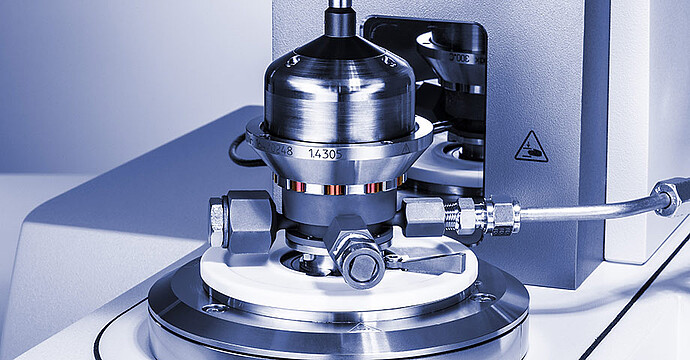 Simulate food production processes under pressure
The Starch Cell is also available as the Starch Pressure Cell that uses the same temperature device and enables you to investigate starch gelling and food cooking behavior by simulating the temperature and pressure conditions of food production processes. The Starch Pressure Cell is used with the same electrical temperature device as the Starch Cell so you can switch between the setups within minutes. To simulate, for example, the sterilization process and to prevent the starch suspension from boiling, the Starch Pressure Cell allows experiments in the temperature range from room temperature up to 160 °C at pressures of up to 30 bar. Adapt the system to your needs and choose from different types of stirrers or concentric cylinders.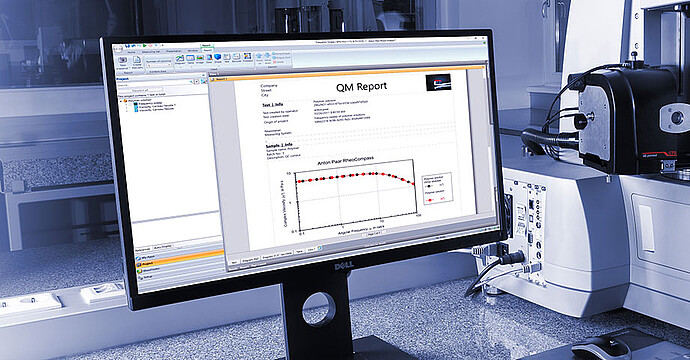 Automated measurements and comprehensive result reports in just a few clicks
The sophisticated combination of measurement and analysis technology ensures the most valuable data for quality control, research, and development. Easily customized and automated workbook templates with pre-defined heating, holding, and cooling intervals simplify your measurement setup and provide all required starch analysis results. The software provides you with automatic calculation of all important standard measured values like the peak viscosity, peak time, pasting temperature, minimum viscosity (holding strength), final viscosity, breakdown, and setback, similar to the test profiles of AACC-22-08, ICC Standard No. 162, etc. Choose from a broad range of analysis methods for your own calculations and easily select the analysis data directly in the diagram.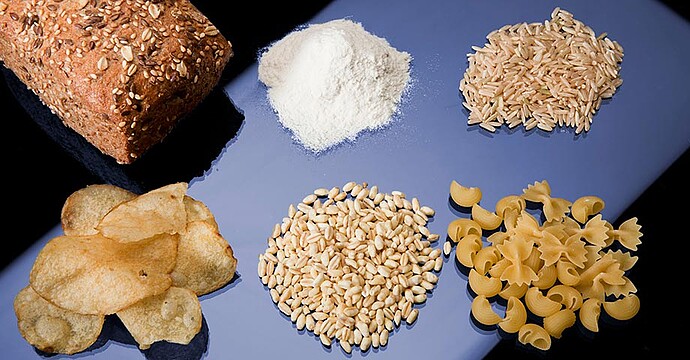 Unique measuring technology for complex applications
Starch is a very versatile material which is not only used for food products. The properties of starch vary depending on the source of the raw starch (e.g. potatoes, wheat, and other crops), the weather conditions during cultivation, and the type of chemical modification (functionally modified starches).
The Starch Cell can also be used to analyze samples other than starch, e.g. to investigate protein denaturation, the gelatinization temperature of malts and flours, sterilization of milk products, and the cooking of foods.

Typical examples:
Food, beverages, confectionery products (e.g. sauces, creams, desserts)
Animal feed
Paper and packaging
Pharmaceuticals
Adhesives
Anton Paar Certified Service
The Anton Paar quality in service and support:
More than 350 manufacturer-certified technical experts worldwide
Qualified support in your local language
Protection for your investment throughout its lifecycle
3-year warranty
Learn more
Accessories
Accessories
Accessories
Accessories
Not all items are purchasable online in specific countries.
To find out if you can purchase online from your location, check the online availability below.
Online price only
|

excl.

incl.

0

VAT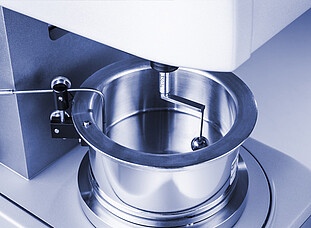 Accessories for MCR:
Ball Measuring System & Building Material Cell
Delivery time:
%1$s – %2$s working days
%1$s – %2$s weeks
%1$s – %2$s months
Product details
Accessories for extended material characterization
Measuring systems for large-particle rheology
Designed for building materials, food products, slurries, and sludges
Built-in temperature control