This is a required field.
Invalid
Part number
Error in validation!
Accessory for MCR:

Polarized Light Imaging
+3
Accessory for "Structure Analysis and Rheo-Optics"
For visualization of shear stress in the sample
For parallel-plate and cone-plate systems and a temperature range from -20 °C to 300 °C.
Looking for consumables & accessories for this product?
Click here
With Polarized Light Imaging you can directly observe and record sample pictures and videos in real-time for detailed insights into flow-induced crystallization processes, stress distribution of polymers, or local shear induced effects, as they may occur in liquid crystals. Especially in product development the detailed knowledge of crystallization processes and crystal orientation is essential, as they strongly influence the product's final properties.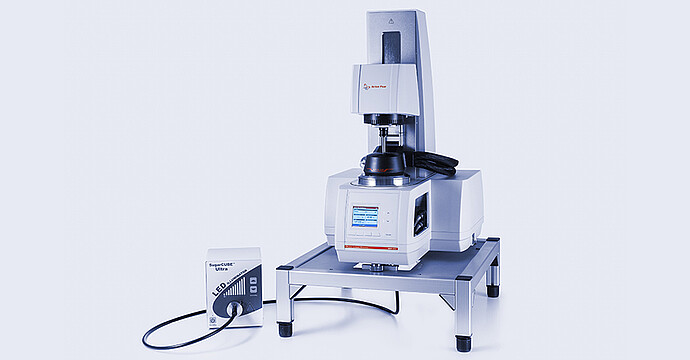 Record the shearing of samples and visualize the shear stress distribution
Directly monitor sheared samples with polarized light, optics, and a camera and choose between movable polarizers for polarized and depolarized images. Additionally, a circular polarizer option is available. Observe a wide sample area (diameter of 25 mm) to visualize the shear stress distribution within the sample under shear, either with parallel-plate or cone-plate measuring systems. Telecentric optics ensure an equally illuminated sample and direct the image directly onto the CCD chip of the camera, while keeping the dimensions as they occur in the sample. Employing Peltier for temperature between -20 °C and 200 °C or electrical temperature control for a temperature range from room temperature up to 300 °C, you can also study temperature-induced processes.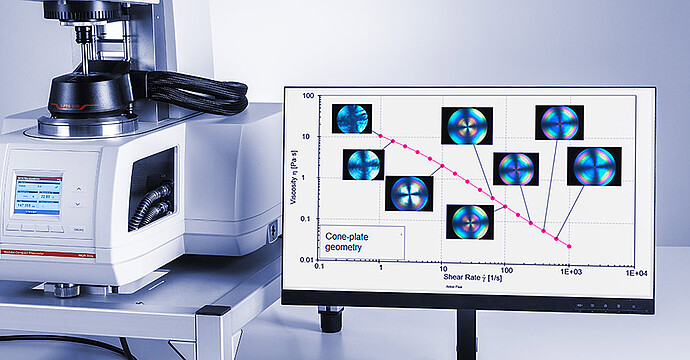 Watch, analyze, and match your data directly with the visual information
The Polarized Light Imaging option automatically records images and video simultaneously during rheological testing. As they are stored by the rheometer software RheoCompass, you can analyze the recorded measurement image or video whenever you want. The pictures and videos are optionally displayed directly in the diagram, so you can assign them to the measuring point at which they were recorded, and in this way link them to the rheological data. The rheometer software controls both the rheometer and CCD camera. This perfect match between polarized light imaging and rheological analysis provides the most valuable data for research and development.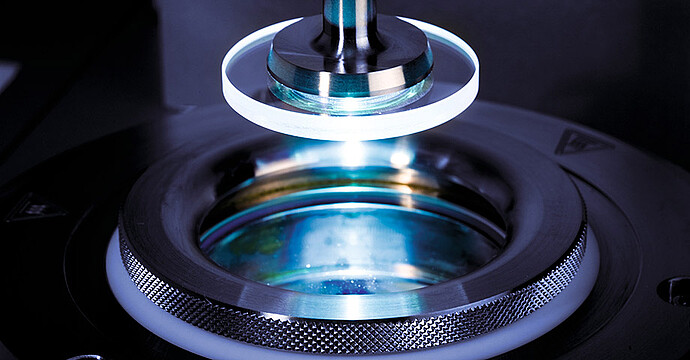 Combine your rheometer also with other systems from the RheoOptics Toolbox
The Polarized Light Imaging option is part of Anton Paar's portfolio of accessories for structure analysis, as well as part of the modular RheoOptics Toolbox for the MCR rheometer series. Using an MCR rheometer in combination with the Polarized Light Imaging option or switching to other optical accessories only requires a minimal setup time. To apply temperature, Peltier and electrical temperature devices can be used additionally to other Rheo-optics tools, like Raman spectroscopy, IR spectroscopy, (fluorescence) light microscopy, and UV curing. In this way you can get the most out of your measuring equipment. Other setups for structure analysis that can be combined with your MCR rheometer are, for example, Rheo-SALS (small-angle light scattering), and dielectric spectroscopy.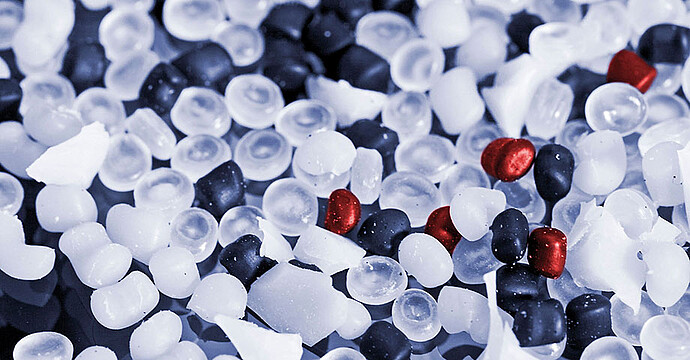 Explore the relevance of polarized light imaging for your specific applications
Crystallization processes and different types of crystals are relevant for many applications, e.g. in optical devices. The mechanisms leading to the different morphologies are not yet fully understood and the influencing factors, e.g. the molecular weight, are not yet clear. Knowledge about crystallization and crystal orientation is therefore essential for material, process, and product development as they strongly influence the products' final properties.

With polarized light imaging you can:
Detect the collective behavior of macromolecules and nanoparticles via changes in the birefringence properties of a material
Control a material's behavior during loading to the rheometer: Checking filling, tracking of air bubbles or impurities trapped into the gap
Monitor the sample during thermal treatments: partial melting or crystallization
Observe edge fracture and fracture propagation
Monitor sample residual stress during or after gap setting (e.g. with a polymer melt). You see black images when the sample is relaxed and normal force is very low.
Anton Paar Certified Service
The Anton Paar quality in service and support:
More than 350 manufacturer-certified technical experts worldwide
Qualified support in your local language
Protection for your investment throughout its lifecycle
3-year warranty
Learn more
Publications using Shear Induced Polarized Light Imaging - SIPLI
Applications of shear-induced polarized light imaging technique (SIPLI) for mechano-optical rheology of polymers and soft matter materials.
O. O. Mykhaylyk, N. J. Warren, A. J. Parnell, G. Pfeifer, J. Läuger. Journal of Polymer Science (2016) Part B: Polymer Physics, 54, 2151-2170. doi.org/10.1002/polb.24111
Dynamics of cellulose nanocrystal alignment during 3D printing.
M. K. Hausmann, P. A. Rühs, G. Siqueira, J. Läuger, R. Libanori, T. Zimmermann, A. R. Studart. ASC Nano (2018) 12 (7), 6926–6937. doi.org/10.1021/acsnano.8b02366
Flow-induced crystallisation of polymers from aqueous solution
Gary J. Dunderdale, Sarah J. Davidson, Anthony J. Ryan, Oleksandr O. Mykhaylyk; Nature Communications (2020) 11:3372. doi.org/10.1038/s41467-020-17167-8
Shear-Induced Isotropic−Nematic Transition in Poly(ether ether ketone) Melts
Daniele Parisi, Jiho Seo, Behzad Nazari, Richard P. Schaake, Alicyn M. Rhoades, and Ralph H. Colby: ACS Macro Lett. (2020) 9, 950−956. doi.org/10.1021/acsmacrolett.0c00404
Shear-induced nematic phase in entangled rod-like PEEK melts
Daniele Parisi, Jiho Seo, Richard P. Schaake, Alicyn M. Rhoades, Ralph H. Colby: Progress in Polymer Science (2021) 112, 101323. doi.org/10.1016/j.progpolymsci.2020.101323
Rheological response of entangled isotactic polypropylene melts in strong shear flows: Edge fracture, flow curves, and normal stresses
Daniele Parisi, Aijie Han, Jiho Seo, and Ralph H. Colby; Journal of Rheology (2021) 65, 605. doi.org/10.1122/8.0000233
Role of Sheet-Edge Interactions in β-sheet Self-Assembling Peptide Hydrogels
Jacek K Wychowaniec, Andrew M Smith, Cosimo Ligorio, Oleksandr O Mykhaylyk, Aline F Miller, Alberto Saiani, Biomacromolecules (2020) 21(6):2285-2297. doi.org/10.1021/acs.biomac.0c00229
Elastic flow instabilities and macroscopic textures in graphene oxide lyotropic liquid crystals
Jacek K. Wychowanien et al.; npj 2D Materials and Applications (2021) 11. doi.org/10.1038/s41699-020-00193-x
Tuning the vesicle-to-worm transition for thermoresponsive block copolymer vesicles prepared via polymerisation-induced self-assembly
Isabella R. Dorsman, Matthew J. Derry, Victoria J. Cunningham, Steven L. Brown, Clive N. Williams and Steven P. Armes. Polym. Chem (2021). doi.org/10.1039/D0PY01713B
Rational synthesis of novel biocompatible thermoresponsive block copolymer worm gels
Deborah L. Beattie, Oleksandr O. Mykhaylyk, Anthony J. Ryan and Steven P. Armes. Soft Matter (2021) 17, 5602–5612. https://doi.org/10.1039/D1SM00460C
Consumables
Consumables
Not all items are purchasable online in specific countries.
To find out if you can purchase online from your location, check the online availability below.
Online price only
|

excl.

incl.

0

VAT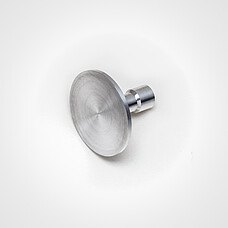 DISPOSABLE PLATE D-PP25/AL/S07 D:
25 mm, 1 pack = 10 pcs
Delivery time:
%1$s – %2$s working days
%1$s – %2$s weeks
%1$s – %2$s months
Part number: 10637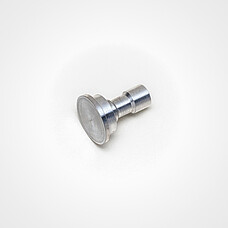 DISPOSABLE PLATE D-PP15/AL/S07 D:
15 mm, 1 pack = 10 pcs
Delivery time:
%1$s – %2$s working days
%1$s – %2$s weeks
%1$s – %2$s months
Part number: 26624