This is a required field.
Invalid
Part number
Error in validation!
Analyzing system:

Diet Beverage
Determines the %Diet concentration in colored, uncolored, and turbid diet drinks
Ready to analyze regular soft drinks next to diet drinks
Results in 3 to 5 minutes
Optional pH measurement
Looking for consumables & accessories for this product?
Click here
Anton Paar's Diet Beverage Analyzing System is the ideal solution for your diet drink. The system determines the %Diet concentration in diluted diet syrups and degassed final beverages. Combine the master instrument with Anton Paar's diet module for your daily beverage quality control in the production process. For automated filling and/or cleaning, the Diet Beverage Analyzing System can be upgraded with different types of sample changers. Benefit from a unique solution for your individual requirements.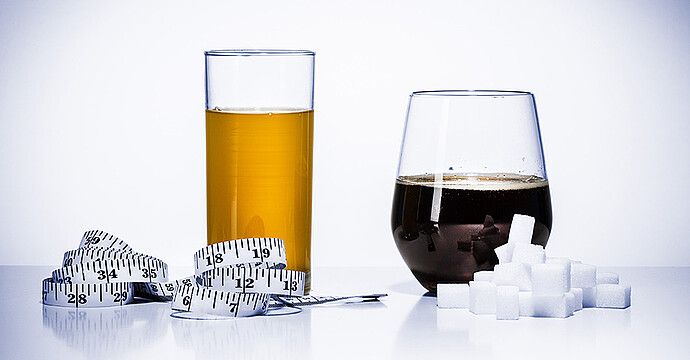 Analyze all kinds of diet syrups and degassed beverages
Simply combine DMA 4500 M with a DietQC ME for a detailed diet beverage analysis to get the full range of vital parameters. Your options are endless: You can also choose the most accurate density meter in the world, DMA 5000 M, to measure turbid samples, DietQC ME with the option for uncolored drinks, or a module for pH determination. The Diet Beverage Analyzing System is also applicable for sugared soft drinks.
With only one measuring system, you can cover your whole soft drink portfolio.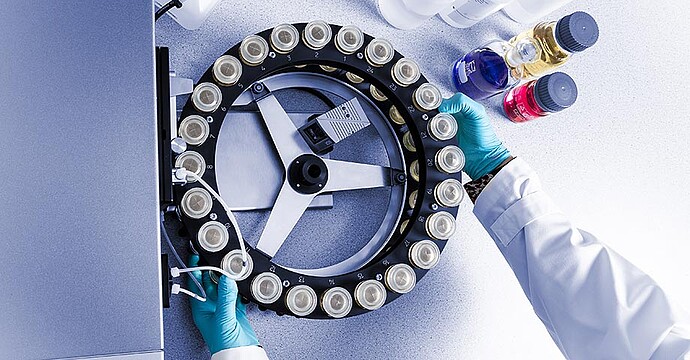 Be ready for future requirements in beverage quality control
With the Diet Beverage Analyzing System, you can easily automate your measurements. Anton Paar's sample changers free you from spending too much time on standard tasks: Choose Xsample 320 for automated filling of a single sample and Xsample 520 to fill up to 96 samples in a row. Xsample 330 not only fills the sample automatically, it also performs a cleaning routine right after the measurement to keep the instrument measuring accurately over a long time.
In case you want to get results for CO2 in your final product, Anton Paar also has the right solution for you: Simply upgrade to the Packaged Beverage Analyzer for soft drinks.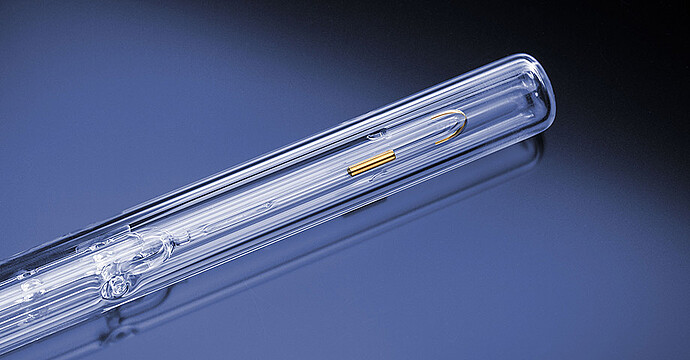 The most accurate results for the analysis of diet beverages
Make the most out of your soft drinks and reach maximum efficiency in your production. When measuring diet beverages, DietQC ME with integrated absorption measurement guarantees reproducible results with a minimum of reference measurements. The Diet Beverage Analyzing System with an integrated DMA 5000 M provides highly accurate density values, based on the patented Pulsed Excitation Method, and is the high-end solution for turbid samples.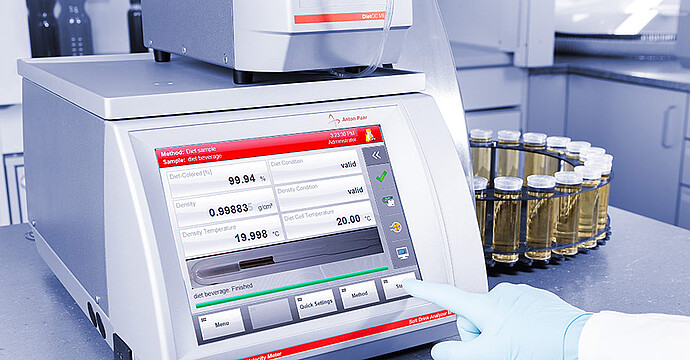 Maximum level of usability
DietQC ME can be connected to the master instrument (either DMA 4500 M, DMA 5000 M, or Soft Drink Analyzer M, depending on your requirements) which has a number of intelligent features to make your daily life in the lab easier: FillingCheck™ confirms the bubble-free filling of the density and sound velocity measuring cell. If there is a problem with the filling, FillingCheck™ generates and records filling warnings. The state-of-the-art 10.4" PCAP touchscreen is robust yet sensitive. Measurement reports can be printed out in a standardized layout or the data can be transferred to your individual data system for full traceability of the measurements.
Measuring range

Repeatability s.d.

Density (1)
0 g/cm³ to 3 g/cm³
DMA 5000 M/ SDA M: 0.000001 g/cm³
Sound velocity
1000 m/s to 2000 m/s
0.1 m/s
Concentration sugar
0 °Brix to 15 °Brix
<0.01 °Brix
Concentration sugar fresh/ inverted
0 °Brix to 15 °Brix
0.02 °Brix
Degree of inversion
0 % to 100 %
1 %

Diet concentration

For typical diet beverage compositions

0 % to 200 % or

0 mL to 100 mL NaOH or

0 g/L to 100 g/L TA

Colored diet drinks: 0.2 %

Uncolored diet drinks (via UV measurement): 0.4 %

Uncolored or turbid diet drinks (via density measurement): 0.4 %

pH
pH 0 to pH 14
0.02 (in the range pH 3 to pH 7)
(1) according to ISO 5725
Measuring time
3 to 5 minutes
Sample temperature
DMA M as master: 4 °C to 25 °C (39 °F to 77 °F)
SDA M as master: 15 °C to 25 °C (59 °F to 77 °F)
Sample volume per measurement
30 mL
(approx. 20 mL per additional measuring module)
Dimensions
DMA M/SDA M: 495 mm x 330 mm x 230 mm (19.5 in x 13 in x 9.1 in)
Xsample 520: 532 mm x 347 mm x 360 mm (20.9 in x 13.7 in x 14.2 in)
Voltage
AC 100 to 240 V, 50/60 Hz
Power consumption
190 VA (incl. external measuring modules)
Power inlet
According to IEC/EN 60320-1/C14, protection class I
Fuses
Glass tube fuses 5 mm x 20 mm; IEC60127-2; AC 250 V; T 5 AH
Environmental conditions (EN 61010)
Indoor use only
Ambient temperature
15 °C to 35 °C (59 °F to 95 °F)
Air humidity
10 % to 90 % relative humidity, non-condensing
Pollution degree
2
Overvoltage category
II
Altitude
max. 3000 m (9800 ft)
Touchscreen
10.4" TFT PCAP touchscreen 640 px x 480 px
Memory
1000 measured data with/without camera pictures
Interfaces

4x USB
Ethernet
CAN Bus
RS 232
VGA

RS232 printer settings
Interface: RS232; Baud rate: 9600; Parity: none; Stop bit: 1; Data bits: 8
Anton Paar Certified Service
The Anton Paar quality in service and support:
More than 350 manufacturer-certified technical experts worldwide
Qualified support in your local language
Protection for your investment throughout its lifecycle
3-year warranty
Learn more
Consumables & Accessories
Consumables & Accessories
Not all items are purchasable online in specific countries.
To find out if you can purchase online from your location, check the online availability below.
Online price only
|

excl.

incl.

0

VAT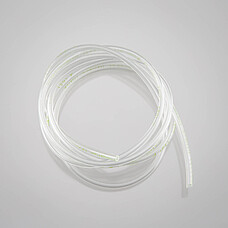 HOSE 1.6x3.2 TYGON
Delivery time:
%1$s – %2$s working days
%1$s – %2$s weeks
%1$s – %2$s months
Part number: 67540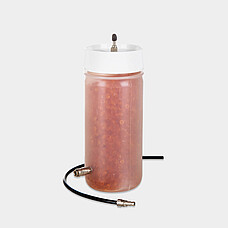 DRYING CARTRIDGE
Delivery time:
%1$s – %2$s working days
%1$s – %2$s weeks
%1$s – %2$s months
Part number: 65085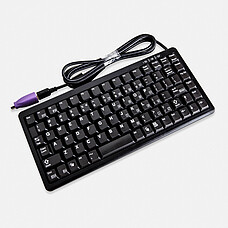 KEYBOARD USA USB
Delivery time:
%1$s – %2$s working days
%1$s – %2$s weeks
%1$s – %2$s months
Part number: 80807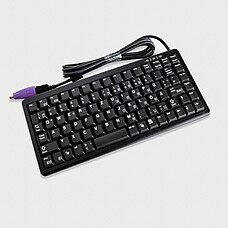 KEYBOARD GERMAN USB
Delivery time:
%1$s – %2$s working days
%1$s – %2$s weeks
%1$s – %2$s months
Part number: 80809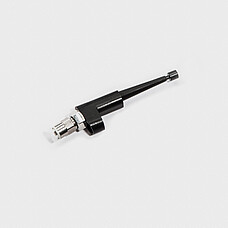 INJECTION ADAPTER DMA/CARBOQC WITH HOSE FITTING
Delivery time:
%1$s – %2$s working days
%1$s – %2$s weeks
%1$s – %2$s months
Part number: 159537
Product details
For density measuring cell in pressurized systems