Face your surface

Do you face the challenge of constantly developing and producing new materials – materials that perform? Modifying and optimizing material properties and production processes requires expertise, curiosity, and reliable instrumentation. To support you in meeting this challenge, Anton Paar offers extensive know-how, experience, and technological solutions in various fields of surface characterization. We support you so you can focus on the essential: exploring your material's surface in all its detail.
Enter the world of surfaces
Do you investigate a fascinating macro, micro, and nano world that often resembles the real world with its sharp peaks and soft valleys, hardness and softness? Do you discover potentials and face resistances, stress and fatigue? We see material scientists as explorers who share a mission: #missionsurface. It is to explore, analyze, and understand every spot and corner of a surface. Anton Paar supports you in exploring the world of surfaces by providing high-level and easy-to-use technology.
Are you a surface explorer, too? Then gear up for your #missionsurface now: Learn more about various fields of surface characterization on our blog or enter the world of surfaces on your own at one of many interesting events in this field.
Get hands-on experience at the Anton Paar Technical Centers
Are you a hands-on person who prefers to see our instruments in real-life? See if one of our Technical Centers has your desired instrument available or if a surface characterization seminar is planned in your region.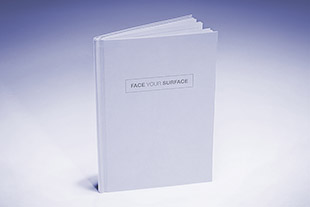 Take a few moments to register for a copy of the Surface Characterization Notebook with interesting facts on measuring methods, parameters, and materials, and plenty of space to write down your own thoughts. A local Anton Paar representative will contact you to present your notebook to you in person.
Only available while stocks last – sign up now!
If your country is not listed in the drop-down menu, all notebooks in your area have already been claimed. If you want to know more about surface characterization by Anton Paar, take a look at our solutions below or contact us here.
Applications in material science