This is a required field.
Invalid
Part number
Error in validation!
Sugar inversion analyzing system:

Soft Drink Analyzer M
+6
Measures sugar inversion to ensure correct production limits
Determines °Brix fresh/actual/inverted plus degree of inversion
No manual, forced inversion required
Upgradable with %Diet measuring module and sample changer
Combination with CO2 meter allows for QC out of final package
Looking for consumables & accessories for this product?
Click here
For products that use sucrose as a sweetener, Soft Drink Analyzer M determines the sugar inversion process digitally in just 3 to 5 minutes and without the need for forced inversion. It uses a unique combination of density and sound velocity technology in one system and is the ideal instrument for measuring sugar content in soft drinks, syrups, and HFCS. Combine Soft Drink Analyzer M with a sample changer (and optionally with a %Diet measuring module) for measuring syrups and degassed samples, or use it in a multiparameter system for QC out of the final package.
Measure sugar solutions in any state with one instrument
Soft Drink Analyzer M determines the concentration of fresh, actual, and inverted sugar as well as the degree of inversion in syrups and finished regular soft drinks. This means you can omit forced inversions – one step less in your workflow. Soft Drink Analyzer M derives the concentration from density and sound velocity results. Both results are measured from one sample in one go. The automated detection and compensation of a sample's viscosity lead to highly accurate results (also for viscous syrup samples). The sound velocity cell withstands pressures up to 8 bar, so that you can analyze all samples, from syrups up to carbonated drinks, with one instrument.
The most accurate density and sound velocity results you can get
New technology, such as the patented Pulsed Excitation Method and intelligent features, deliver the best results on the market, so you can detect even the smallest deviations in your continuous production and react quickly to minimize downtimes.
Accuracy up to the 6th digit
Repeatability: 0.000001 g/cm³ (density), 0.1 m/s (sound velocity)
If the filling is incorrect, FillingCheck™ generates and records filling warnings for both the density and the sound velocity cells. In addition, ThermoBalance™ temperature management eliminates drifts caused by temperature stress (requires only one adjustment at one temperature).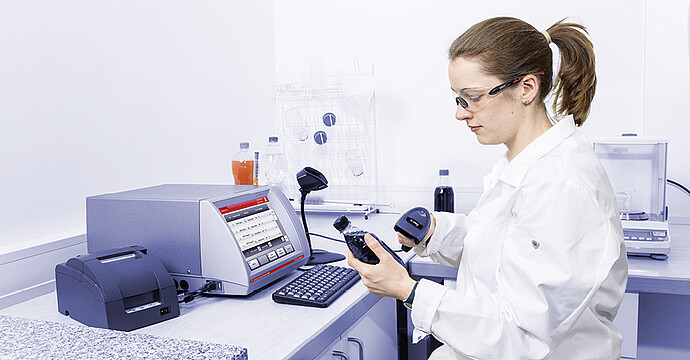 Traceable documentation of results
The sensitive yet robust 10.4" PCAP touchscreen, an optional keyboard, and a barcode reader simplify your data management. Additionally, you can print out your measurement reports in a standardized layout or transfer measurement data to your individual data system to make each sample traceable as required by your standards.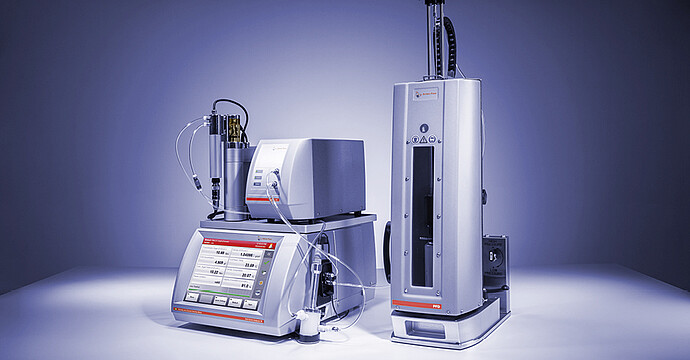 Measure sugar inversion, %Diet and CO2 with one system (PBA-SID)
The Packaged Beverage Analyzer M for soft drinks performs quality control out of the final package without sample preparation. No matter which type of soft drink has to be analyzed, the system with its master instrument Soft Drink Analyzer M, determines the °Brix value, the sugar inversion process, and the dissolved CO2 content using only 150 mL of sample. To modify your system for diet beverage analysis, the DietQC ME with the option for uncolored drinks is the solution. Choose modules for dissolved oxygen, pH, or turbidity to complete your system for final beverage analysis. Within three to five minutes, you'll know about the quality of your final product.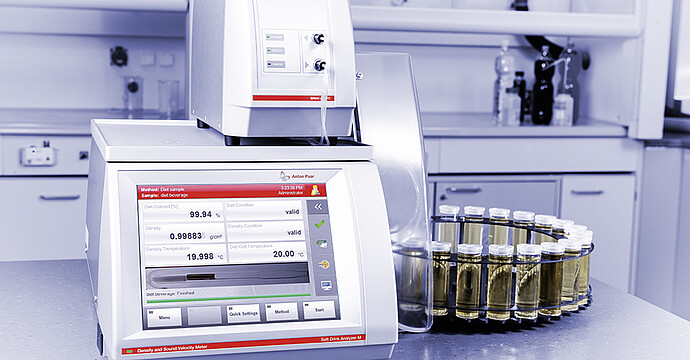 Automated analysis of diet syrups and degassed beverages
For automated analysis of diluted diet syrups and degassed final beverages, combine Soft Drink Analyzer M with automatic sample changers, such as Xsample 320 (automated filling of a single sample), Xsample 330 (additionally performing an automatic cleaning), or Xsample 520 (which automates filling and/or cleaning of up to 24 samples in a row). Combine the master instrument with Anton Paar's DietQC diet module (to also measure uncolored diet drinks) or a module for pH determination. An optional barcode reader added to Soft Drink Analyzer M automatically identifies each sample name, making every measurement traceable for your documentation.


Soft Drink Analyzer M


Diet Beverage Analyzing System
PBA-SID
Packaged Beverage Analyzer for
Soft Drinks with Inversion and Diet Drinks
Patents granted
AT 516420 (B1), AT 517082 (B1), AT 517486 (B1)
Measuring range
Density
0 g/cm³ to 3 g/cm³

Sound velocity
1000 m/s to 2000 m/s

Measuring temperature
20 °C (68 °F)[1]
Current/fresh/inverted sugar concentration
0 °Brix to 80 °Brix
0 °Brix to 15 °Brix
Degree of inversion
0 % to 100 %
CO2
-
-
0 vol. to 6 vol. (0 g/L to 12 g/L) at 30 °C (86 °F)
0 vol. to 10 vol. (0 g/L to 20 g/L) <15 °C (59 °F)
O2
0 ppm to 4 ppm
%Diet concentration
-
0–200 % Diet or
0–200 mL NaOH or
0–200 g/L TA or
10–10,000 ppm Alkalinity or
0–600 mg/100 mL H3PO4
pH
-
pH 0 to pH 14
Accuracy[2]
Density
0.000007 g/cm³
Temperature
0.01 °C (0.02 °F)
Repeatability s.d.[3]
Density
0.000001 g/cm³
Sound velocity
0.1 m/s
Temperature
0.001 °C (0.002 °F)
Current sugar concentration
0.01 °Brix
Fresh/inverted sugar concentration
0.02 °Brix
Degree of inversion
1%
CO2
-
-
0.005 vol. (0.01 g/L)
O2
-
-
2 ppb (in the range <200 ppb)
%Diet concentration
-
Colored diet drinks: 0.2 %
Uncolored diet drinks (UV): 0.4 %
Uncolored or turbid diet drinks (density): 0.4 %
pH
-
0.02 (in the range pH 3 to pH 7)
Reproducibility s.d.[3]
Density
0.000005 g/cm³
Sound velocity
0.5 m/s
General specifications

Minimum sample amount

20 mL of degassed soft drink
40 mL of syrup

30 mL

120 mL to 150 mL

Measuring time per sample
3 - 5 minutes (including filling time)
Dimensions (L x W x H)
495 mm x 330 mm x 230 mm (19.5 in x 13 in x 9.1 in)
495 mm x 710 mm x 360 mm (19.5 in x 28 in x 14.2 in)
495 mm x 700 mm x 670 mm (19.5 in x 27.6 in x 26.4 in)
Data memory
1000 measuring values (optional ring memory)
Interfaces
4 x USB, RS-232, CAN, VGA, Ethernet
Display
Bright 10.4" TFT PCAP touchscreen (640 px x 480 px) with customizable display layout
Ambient temperature
15 °C to 35 °C (59 °F to 95 °F)
Air humidity
10 % to 90 % relative humidity, non-condensing
[1] Sample temperature: 15 °C to 25 °C (59 °F to 77 °F)
[2] under ideal conditions and for low densities/viscosities
[3] according to ISO 5725
Anton Paar Certified Service
The Anton Paar quality in service and support:
More than 350 manufacturer-certified technical experts worldwide
Qualified support in your local language
Protection for your investment throughout its lifecycle
3-year warranty
Learn more
Consumables, Accessories & Reference materials
Consumables, Accessories & Reference materials
Accessories
Accessories
Not all items are purchasable online in specific countries.
To find out if you can purchase online from your location, check the online availability below.
Online price only
|

excl.

incl.

0

VAT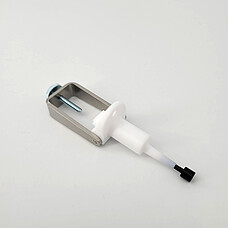 ADAPTER WITH CLAMP
Delivery time:
%1$s – %2$s working days
%1$s – %2$s weeks
%1$s – %2$s months
Part number: 87372
Sample changer:
Xsample 520
Delivery time:
%1$s – %2$s working days
%1$s – %2$s weeks
%1$s – %2$s months
Part number: 184345
Product details
The multi-sample changer that provides first-class filling at a snap
Handles up to 96 samples in one magazine
Ideal for beer, wine, soft drinks, syrups, and other aqueous samples which can be replaced without intermediate cleaning
Multiple fillings from the same vial if required
Sample changer:
Xsample 320
Delivery time:
%1$s – %2$s working days
%1$s – %2$s weeks
%1$s – %2$s months
Part number: 184368
Product details
The single sample changer for easy operation
Multiple fillings from the same vial if required
Highly resistant wetted parts for handling of aggressive samples
Quick replacement of the sample without intermediate cleaning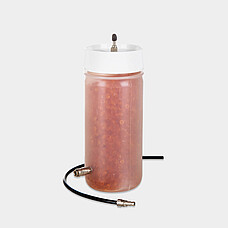 DRYING CARTRIDGE
Delivery time:
%1$s – %2$s working days
%1$s – %2$s weeks
%1$s – %2$s months
Part number: 65085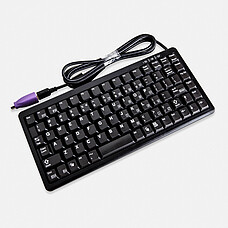 KEYBOARD USA USB
Delivery time:
%1$s – %2$s working days
%1$s – %2$s weeks
%1$s – %2$s months
Part number: 80807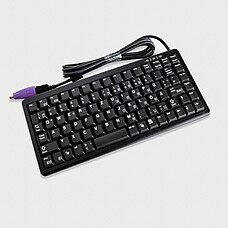 KEYBOARD GERMAN USB
Delivery time:
%1$s – %2$s working days
%1$s – %2$s weeks
%1$s – %2$s months
Part number: 80809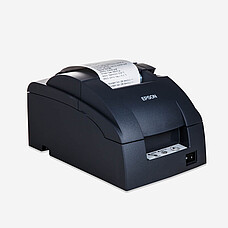 PRINTER EPSON TM-U220D or B
Delivery time:
%1$s – %2$s working days
%1$s – %2$s weeks
%1$s – %2$s months
Part number: 93362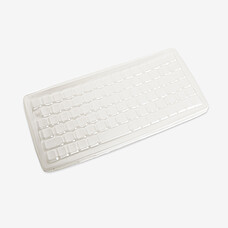 PROTECTING COVER FOR KEYBOARD
Delivery time:
%1$s – %2$s working days
%1$s – %2$s weeks
%1$s – %2$s months
Part number: 13350
Product details
In combination with keyboard (80809 or 80807)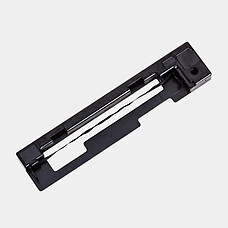 RIBBON CARTRIDGE FOR CITIZEN PRINTER CBM910 / IDP3110
Delivery time:
%1$s – %2$s working days
%1$s – %2$s weeks
%1$s – %2$s months
Part number: 8139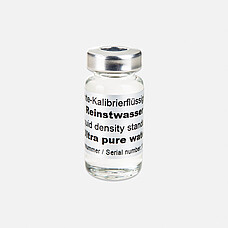 DENSITY STANDARD ULTRA PURE WATER 5x10ml WITH WORKS CERTIFICATE
Delivery time:
%1$s – %2$s working days
%1$s – %2$s weeks
%1$s – %2$s months
Part number: 96044