This is a required field.
Invalid
Part number
Error in validation!
High vacuum physisorption/chemisorption analyzers:

autosorb iQ
Workhorse high vacuum physisorption analyzer
For measurement of BET surface areas, micropores, and mesopores
Looking for consumables & accessories for this product?
Click here
Driven by decades of experience in gas sorption, the autosorb iQ series performs the most challenging measurements of non-porous, mesoporous, and microporous materials with accuracy and precision. Capable of determining specific surface areas below 0.01 m2/g, active areas, pore volumes, and pore size distributions down to 0.35 nm of porous solids in compliance with more than 20 ASTM, DIN, and ISO standard test methods, the autosorb iQ is your gateway to intelligent particle analysis.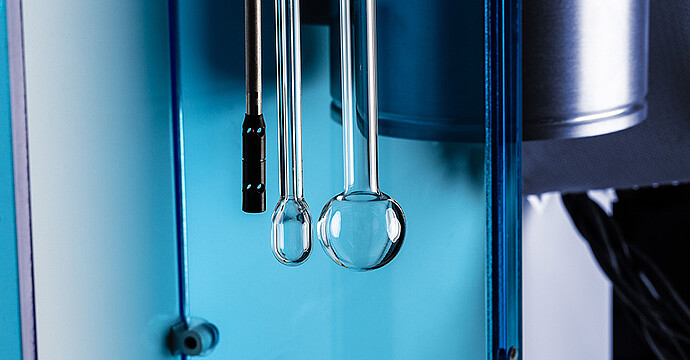 Active coolant level control for sensitivity, accuracy and reproducibility
Coolant level control is critical for physisorption analyzers to obtain accurate and reproducible results when dealing with evaporative coolants like liquid nitrogen. Rather than relying on passive wicking systems or empirical corrections, the autosorb iQ series combines a 90+ hour analysis Dewar, a coolant-level sensor, and a responsive elevator in an advanced active coolant level control system that ensures highly sensitive and accurate measurements regardless of analysis time.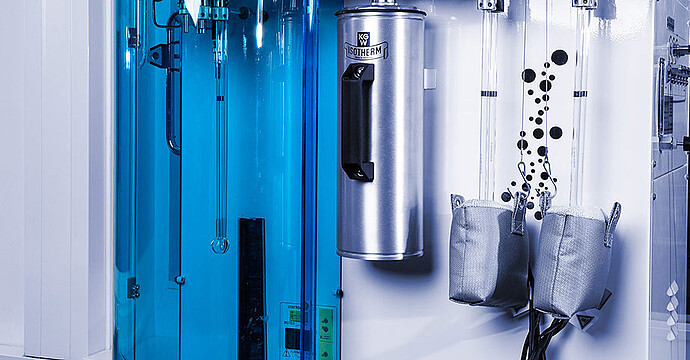 Integrated and highly precise sample preparation
Precisely prepared samples are the foundation of accurate analysis data. Four built-in degassing stations with access to analysis-quality levels of vacuum through a dedicated cold trap ensure that even the most difficult microporous samples are properly prepared for analysis. User-flexible programming of test protocols, including a pressure rise limit and test for completion methods, minimize elutriation and steaming damage to susceptible samples.
Peer-reviewed data reduction methods
The software includes a comprehensive and peer-reviewed DFT method library. These proprietary data reduction methods developed in conjunction with academic partners, like our unique Quenched Solid Density Functional Theory (QSDFT) methods, deliver reliable and accurate pore size distributions.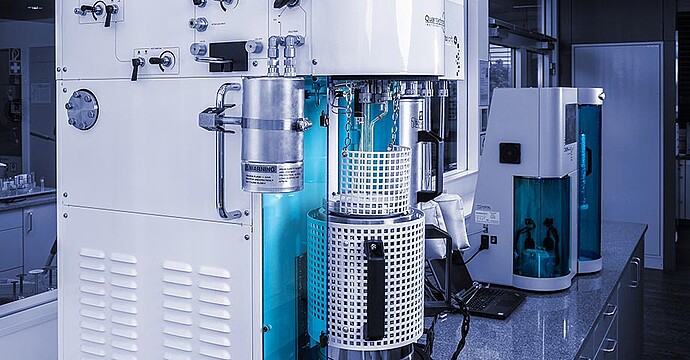 Analysis flexibility and adaptability
autosorb iQ instruments have been designed to be the most flexible, versatile, and customizable physisorption and chemisorption analyzers on the market. You can upgrade to 2 or 3 analysis stations for up to 2 or 3 times the physisorption throughput. Each additional analysis station comes with its own dedicated transducer set, allowing maximum flexibility in analysis conditions without compromising speed or performance. Capabilities can be further expanded to include a built-in vapor source, additional gas inputs, and much more.
autosorb iQ series
Physisorption analysis stations
1, 2, or 3
Chemisorption analysis stations (-C models)
1
Construction

Metal-to-metal seals in critical measurement zones
Choice of EPDM, Viton, PFE elastomers

Adsorbates
N2, Ar, Kr, CO2, O2, H2, etc.
Analysis dewar
3 L, 90+ hours (liquid nitrogen)
Cryogen level control
Active sensor/elevator
Saturation pressure measurement
Dedicated cell with dedicated transducer
Chemisorption furnace (-C models)

Maximum temperature: 1100 °C
Ramp rates: 1 °C to 50 °C per minute
Furnace cooling by built-in fan

Dosing modes
Target p/p0 with:

MaxiDose (automatically adapts to individual sample's sorption characteristics)
VectorDose (fixed volumes in multiple ranges) DoseWizard (uses prior analysis as template)

Void volume modes

Automatically measure and re-measure during analysis
Re-use value already measured
Helium-free method

1/0.1 torr transducer accuracy (MP/XR)
<0.15 % of reading*
Vacuum system (MP/XR)

Turbomolecular drag pump and dry backing pump
Ultimate vacuum: 5 x 10-10 mbar*

p/p0 Range (XR using nitrogen/argon)
10-8 to 0.999
Minimum surface area
0.01 m2/g**
Minimum pore size
0.35 nm**
Degassing

Four dedicated and built-in degassing ports
Operate simultaneously with analysis up to 450 °C with quartz mantles/glassware
Vacuum level monitored with Pirani

Physical and utilities

Width: 699 mm (28 inches)
Height: 1035 mm (41 inches)
Depth: 705 mm (28 inches)
Weight: 148 kg (325 pounds)
Electrical: 100 VAC to 240 VAC, 50/60 Hz, single phase
Controller: PC with Windows 7 or newer. 64-bit compatible software
*Manufacturers' specification
**Dependent on analysis gas and temperature
Anton Paar Certified Service
The Anton Paar quality in service and support:
More than 350 manufacturer-certified technical experts worldwide
Qualified support in your local language
Protection for your investment throughout its lifecycle
3-year warranty
Learn more
Consumables & Accessories
Consumables & Accessories
Accessories
Accessories
Not all items are purchasable online in specific countries.
To find out if you can purchase online from your location, check the online availability below.
Online price only
|

excl.

incl.

0

VAT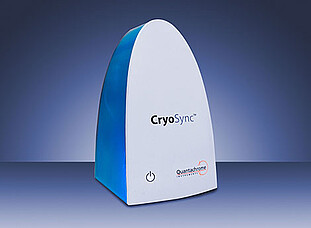 Cryostat accessory for autosorb iQ:
CryoSync
Compatible with:
autosorb iQ MP | XR | C-AG | C-MP | C-XR
Delivery time:
%1$s – %2$s working days
%1$s – %2$s weeks
%1$s – %2$s months
Product details
Wide temperature range (82 K to >115 K)
Precise temperature control (temp. stability < ±0.005 K S.D.)
Perfect for argon isotherm measurements without using liquid argon or for multi-isotherm heat of adsorption experiments
Runs for over 50 hours without refilling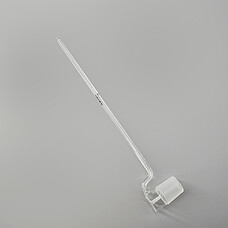 TYPE C MACRO CELL, STEM
Compatible with:
autosorb iQ MP | XR | C-AG | C-MP | C-XR
Delivery time:
%1$s – %2$s working days
%1$s – %2$s weeks
%1$s – %2$s months
Part number: 193625
Product details
Type C Macro cell stem. Must be used with Type C macro cell cap