This is a required field.
Invalid
Part number
Error in validation!
Packaged Beverage Analyzer:


PBA 5001
Online price only
|

excl.

incl.

0

VAT
Anton Paar's new Packaged Beverage Analyzers – PBA 5001 Beer, PBA 5001 Wine, and PBA 5001 Softdrink – are single lab systems for every step of your beverage production process. They deliver customized, automated analysis in just 3 minutes – up to 9x faster than conventional methods. The simultaneous single-cycle measurement eliminates time-consuming calibration, minimizes cleaning, and saves you up to two hours a day. And the new interface optimizes operator support and data management.
Since they eliminate the need for sample preparation (e.g., in the form of degassing and filtration), Packaged Beverage Analyzers provide results much faster than conventional methods. With their automatic correction for the impact of dissolved CO2, you don't have to worry about errors due to poor sample handling. In three minutes, the PBAs tell you all you need to know about your product properties and give you the time to make adjustments if necessary. They also come with a modular, freely configurable setup.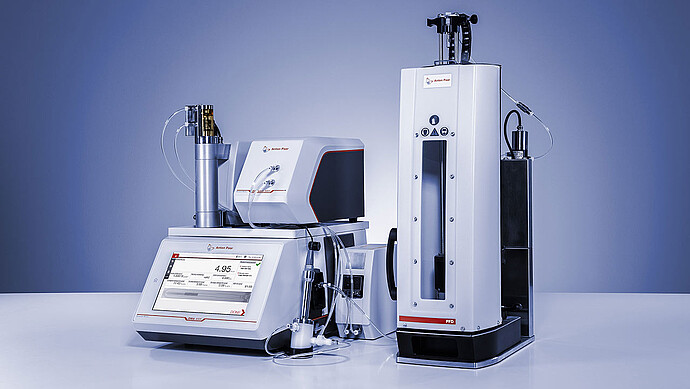 Optimize valuable capacity in your lab
Determine your key parameters in only three minutes
Safeguard product quality
Challenge
Monitoring and releasing a product batch are critical tasks performed under time constraints. Both require resources in your laboratory.
Solution
The simultaneous analysis of all relevant quality parameters with a single Packaged Beverage Analyzer reduces analysis time to just 3 minutes – over 9x quicker than conventional methods.
Benefit
Obtain maximum information super-fast, ensure product quality, and reduce lab personnel effort to a minimum.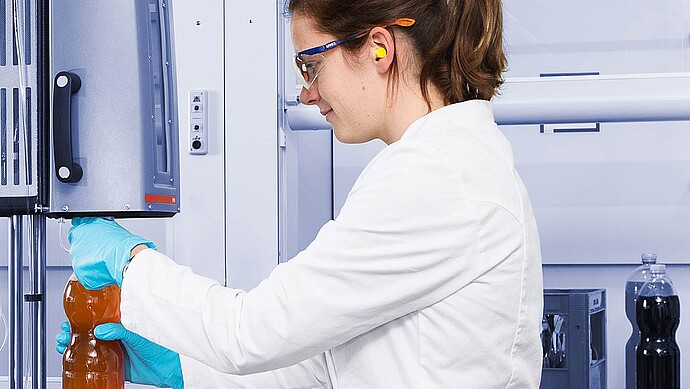 Fill samples directly from the packaged beverage
Eliminate time-consuming sample preparation
Enhance lab productivity
Challenge
Obtaining quality parameters using traditional methods often requires degassing and filtration. This involves the risk of sample spoilage and potential loss of volatile ingredients.
Solution
The direct, pressurized filling of a sample in a Packaged Beverage Analyzer eliminates the need for sample preparation, use of glassware, and potential contamination of the product.
Benefit
Eliminates operator interaction with the sample and ensures airtight reliability of analysis results.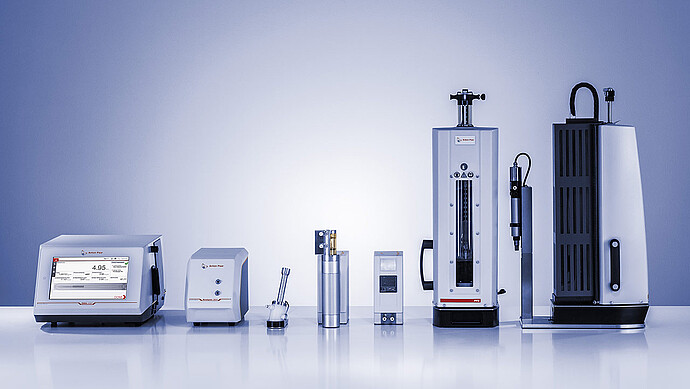 Suit the measuring solution to your requirements
Select from a modular portfolio
Benefit from simultaneous multiparameter analysis
Challenge
Quality assurance and the need to monitor specific quality parameters are often defined by the sample characteristics and require individual measurement solutions.
Solution
The modular setup of the Packaged Beverage Analyzer lets you configure your ideal measurement solution, including the parameters you need.
Benefit
Analyze all required quality parameters from a single sample on a single system in a single measurement cycle and reduce complexity in your laboratory to a minimum.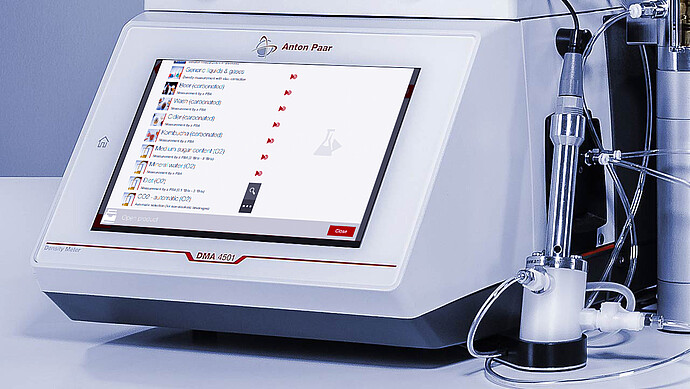 Select the parameters you're interested in
Adapt it to your specific needs
Enjoy top usability
Challenge
Defining parameters of interest, display configurations, and output quantities can be a time-consuming task.
Solution
Anton Paar's Packaged Beverage Analyzers come with predefined products and identify the most suitable output quantities for your specific application.
Benefit
Do away with time-consuming individual configuration of your parameters while retaining the freedom to customize the system wherever needed.
PBA 5001 Beer
PBA 5001 Wine
PBA 5001 Softdrink
DMA 4101
DMA 4501
DMA 5001
Measuring range
Density
0 g/cm³ to 3 g/cm³
Temperature
15°C / 20°C
20 °C
0 °C- 100 °C
Pressure
up to 10 bar (145 psi) absolute pressure
Alcohol
0 to 12 %v/v
0 to 20 %v/v
-
-
-
-
Original Extract
0 to 30 °Plato
-
-
-
-
-
Color (optional)
0 to 120 EBC
-
-
-
-
-
Concentration sugar actual
0 °Brix - 15 °Brix
0 °Brix - 80 °Brix
CO2 concentration
0 vol. to 6 vol. (0 g/L to 12 g/L) at 30 °C (86 °F)
0 vol. to 10 vol. (0 g/L to 20 g/L) <15 °C (59 °F)
-
-
-
O2 concentration
0 ppm to 4 ppm
-
-
-
pH value
pH 0 to pH 14
Turbidity
0 to 100 EBC / 0 to 400 NTU
Repeatability s.d.
Density
0.00001 g/cm³ (DMA 4101)
0.000005 g/cm³ (DMA 4501)
0.000001 g/cm³ (DMA 5001)
0.00001 g/cm³
0.000005 g/cm³
0.000001 g/cm³
Temperature
0.02 °C (0.04 °F) (DMA 4101)
0.01 °C (0.02 °F) (DMA 4501)
0.001 °C (0.002 °F) (DMA 5001)
0.02 °C (0.04 °F)
0.01 °C (0.02 °F)
0.001 °C (0.002 °F)
Alcohol
0.01 %v/v
-
-
-
-
Original Extract
0.03 °Plato
-
-
-
-
Extract
0.01 %w/w
-
0.015 %w/w
0.01 %w/w
<0.01 %w/w
Color
0.1 EBC
-
-
-
-
Concentration sugar actual
0.015 °Brix (DMA 4101)
0.01 °Brix (DMA 4501)
<0.01 °Brix (DMA 5001)
0.015 °Brix
0.01 °Brix
<0.01 °Brix
CO2 concentration
0.005 vol. (0.01 g/L)
-
-
-
O2 concentration
2 ppb (in the range <200 ppb)
-
-
-
pH value
0.02 (in the range pH 3 to pH 7)
Turbidity
0.02 EBC / 0.08 NTU
General information
Power features
U-View™, FillingCheck™, ThermoBalance™, full-range viscosity correction
Minimum amount of sample per measurement
150 ml
2ml
Typical measuring time per sample
3 minutes (incl. filling)
Typical sample throughput
15 samples per hour
Display
10.1" TFT WXGA (1280 x 800 px); PCAP touchscreen
Controls
touchscreen, optional keyboard, mouse, and bar code reader
Internal storage
more than 10,000 measuring values with camera images
Power supply
AC 100 to 240 V, 50/60 Hz, fluctuation ±10 %, 190 VA
Communication interfaces
5 x USB, Ethernet, CAN, RS232
Dimensions (L x W x H)
482 mm x 750 mm x 670 mm (19.0 in x 29.5 in x 26.4 in)
482 x 730 x 446 mm (20.7 x 28.7 x 17.6 inches)
526 mm x 347 mm x 230 mm (20.7 in x 13.7 in x 9 in)
Weight
approx. 35.7 kg (77 lbs)
22,4 kg (50 lbs)
Environmental conditions
(EN 61010) Indoor use only
Ambient temperature
15 °C to 35 °C (59 °F to 95 °F)
Air humidity
non-condensing; 20 °C, < 90% relative humidity; 20 °C, <
90% relative humidity; 25 °C, < 60% relative humidity; 30 °C, < 45% relative humidity
ASBC
Beer-4G: Near-Infrared and Original Extract Content (2004)
BCoJ
8.3.6 Alcolyzer for Alcohol Contents
8.4.3 Alcolyzer for Real Extract
BCOJ: analytical method for beer
Anton Paar Certified Service
The Anton Paar quality in service and support:
More than 350 manufacturer-certified technical experts worldwide
Qualified support in your local language
Protection for your investment throughout its lifecycle
3-year warranty
Learn more
Consumables & Software
Consumables & Software
Software
Software
Not all items are purchasable online in specific countries.
To find out if you can purchase online from your location, check the online availability below.
Online price only
|

excl.

incl.

0

VAT
Interface caps DMA HR01 series
Compatible with:
PBA 5001 Beer | Wine
Delivery time:
%1$s – %2$s working days
%1$s – %2$s weeks
%1$s – %2$s months
Part number: 232006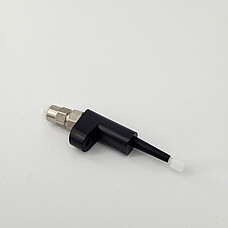 INJECTION ADAPTER DSA/CARBOQC BLACK
Compatible with:
PBA 5001 Beer | Wine
Delivery time:
%1$s – %2$s working days
%1$s – %2$s weeks
%1$s – %2$s months
Part number: 159578
PFD Filling Device High Volume
Compatible with:
PBA 5001 Beer | Wine
Delivery time:
%1$s – %2$s working days
%1$s – %2$s weeks
%1$s – %2$s months
Part number: 154440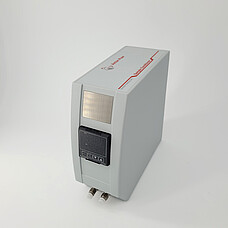 Sample Conditioner
Compatible with:
PBA 5001 Beer | Wine
Delivery time:
%1$s – %2$s working days
%1$s – %2$s weeks
%1$s – %2$s months
Part number: 235005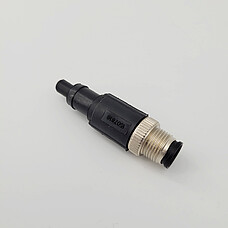 CANopen terminating plug M12, 5-pole
Compatible with:
PBA 5001 Beer | Wine
Delivery time:
%1$s – %2$s working days
%1$s – %2$s weeks
%1$s – %2$s months
Part number: 83999