Anton Paar The Americas Technical Center
Experience | Learn | Measure
The Americas Technical Center is located in Ashland, Virginia, and features over 4,000 square feet of laboratory space equipped with the latest Anton Paar instruments in addition to a full-service lecture hall and a state-of-the-art auditorium. Experience, learn, and measure with our experts in the fields of rheometry, particle characterization, petrochemical analysis, and accelerated sample preparation. The Americas Technical Center is where precise measurement is taught, demonstrated, and developed.
About the technical center
Experience | Learn | Measure
In the Anton Paar The Americas Technical Center you are welcome to:
Experience the latest technology offered by the state-of-the art instruments from Anton Paar.
Learn and get hands-on training from our trained specialists. Ask us about custom-tailored programs for your industry.
Measure your samples on our highly precise instruments and experience the Anton Paar difference.
Industry-specific solutions
Anton Paar application experts will conduct demonstrations and seminars customized to your business needs. From pharmaceutical to petrochemical to academia – The Americas Technical Center can host the training that fits your industry's specialized application needs.
Our measurement solutions are successfully employed in academia and research worldwide. We provide extensive support to academics for research projects, training, and sample testing in our center.

Explore the specially designed educational packages from Anton Paar that are revolutionizing the way education is passed on to the next generation.
Please fill out the registration form below. An Anton Paar representative will contact you.
October 20th and 21st 2021: Volatility & Consistency Sales Qualification Training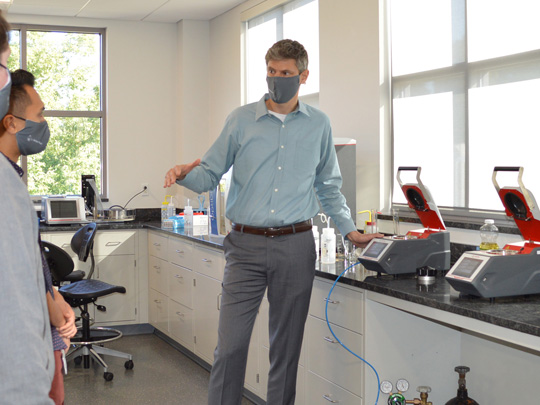 On October 20th and 21st Anton Paar sales representatives attended a sales training focused on volatility and consistency. This training educates participants about basic concepts and industry specific applications on flash point, cold flow properties, distillation, consistency, and oxidation stability instrumentation. It provides attendees with the sales tools needed to proactively match customers with the right solutions.
September 14th to 17th 2021: Rheology Boot Camp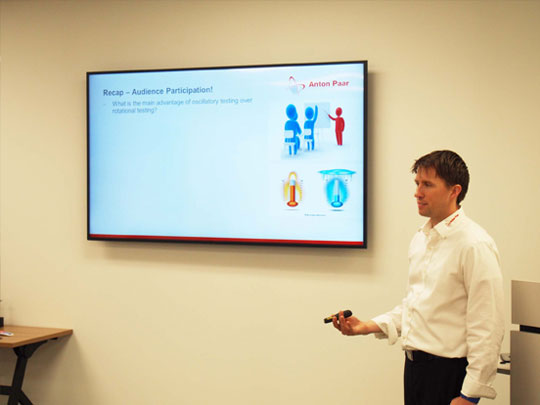 This four-day training course focused on the MCR rheometer hardware and RheoCompass™ software from Anton Paar, in addition to the fundamentals of rheology. Attendees learned not only how to properly care for and maintain their MCR rheometer, but also grew in their understanding of data interpretation and analysis.