DMA™ 35 Portable Density Meter
On-site density and concentration measurements in just a few seconds
Take DMA™ 35 with you at all times and measure the density and concentration of your sample directly on-site. The portable density meter uses only two milliliters of sample. In addition, it saves you a lot of time as there is no need to transport the sample to the lab. DMA™ 35 is built to withstand the knocks and spills of outdoor use. If the measuring cell nevertheless suffers from cell rupture, you benefit from the unique patented connection of the measuring cell, which allows replacement. To top it all off, DMA™ 35 can also be used as a mini benchtop instrument: Turn it upside down, put it on a table and fill the sample with a syringe.
Buy this product online
Get in touch
Document Finder
A portable digital density meter provides significant benefits for quality control
From hydrometers to portable digital density meters: Density measurement has certainly experienced an evolution. Compared to measuring density using older methods, digital density measurement employing the oscillating U-tube principle from Anton Paar has many advantages.
Unbeaten usability – for fast measuring routines
Intuitive user interface
Operated via capacitive keys with a sensitivity suitable for use with or without gloves
Suitable for both left- and right-handed users
High-resolution color display
Measuring cell with inspection window and backlight for convenient inspection of proper sample filling
No-hassle measurement of hard-to-reach samples
Designed for on-site density measurements
Leak-proof sealed housing to withstand rough conditions in industrial and field applications
Additional rubber protection keeps the measuring cell safe
Strong hard-glass front for a long working life
Smart patented oscillator connection (AT516421 B1) enables replacement in case of cell rupture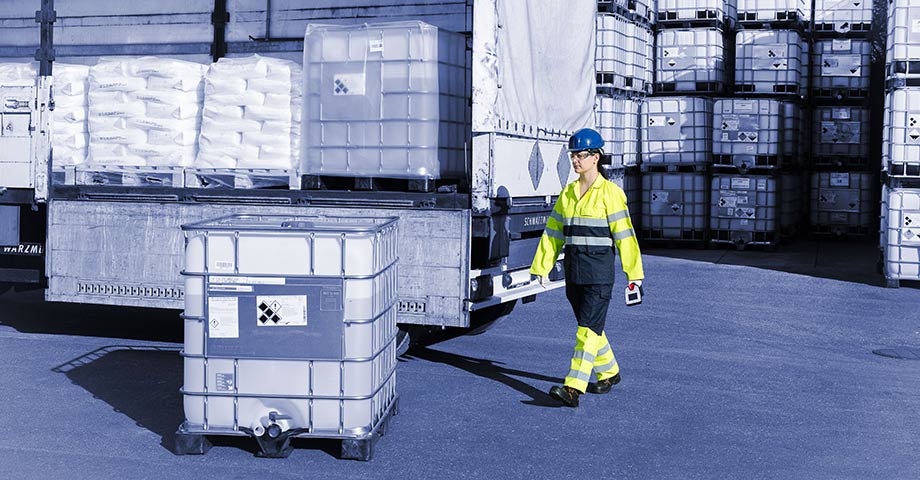 Perfect traceability of density and concentration results
Storage of up to 250 sample IDs for easy sample identification
RFID interface for changing measurement settings quickly by reading RFID tags
Storage of up to 1024 measurement results including time stamp and sample ID
Wireless data exchange with a PC and data export to a printer via Bluetooth®
Quick and reliable measurement of viscous samples
Stable tabletop position for filling samples via syringe
Lock-position of pump preventing sample carryover
Auto-rotating display for perfect visibility of results at any instrument position
Influence of viscosity on your density result is automatically corrected
Leave your glass hydrometer or pycnometer for a digital density meter
Measurement directly at the sample container
Requires only 2 mL of sample, filled via the built-in pump
Preinstalled and programmable concentration units – no further calculations are necessary
Each unit covers the whole relevant measuring range
Results available in seconds
Perfect traceability of results
Calculate your individual savings now:
Patents granted

Patent AT516421 (B1), EP3015847 (B1)

Measuring range

Density: 0 g/cm³ to 3 g/cm³
Temperature: 0 °C to 40 °C (32 °F to 104 °F)*

Accuracy

Density: 0.001 g/cm³ **
Temperature: 0.2 °C (0.4 °F)

Repeatability, s.d.***

Density: 0.0005 g/cm³
Temperature: 0.1 °C (0.2 °F)

Reproducibility, s.d.***

Density: 0.0007 g/cm³

Resolution

Density: 0.0001 g/cm³
Temperature: 0.1 °C (0.1 °F)

Ambient temperature****

-10 °C to +50 °C (14 °F to 122 °F)

Supported measuring units

Specific gravity
Alcohol tables
Sugar/extract tables
API functions
H2SO4 tables
Ten programmable custom-specific measuring units

Sample volume

2 mL

Dimensions (L x W x H)

245 mm x 103 mm x 126 mm

Data memory

1024 measured results, 30 measuring methods, 250 sample IDs

Power supply

Three 1.5 V LR06 AA alkaline batteries

Weight

660 g

Interfaces

Bluetooth®, RFID

Protection class

IP54

Scope of supply

Portable density meter, filling tube, adapter for syringe filling, syringes, transportation suitcase, rubber protection for measuring cell, three batteries, Allen key, instructions

Available options

Elongated filling tube
Portable thermal printer with Bluetooth® interface
Bluetooth® USB adapter
Wristband
Carrying strap
ISO calibration

* Filling at higher temperatures possible
** Viscosity <300 mPa•s, density <2 g/cm³
***according to ISO 5725
**** Sample must not freeze within the measuring cell