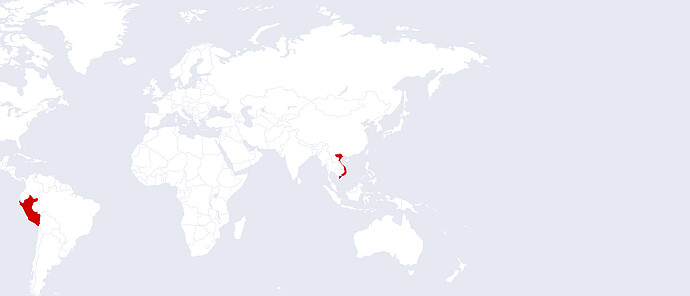 Anton Paar Opens Subsidiaries in Peru and Vietnam
2023-11-14
Starting on January 1, 2024, we´re excited to be able to offer closer support and customer service at two new locations: Anton Paar Peru, in Lima, Peru, and Anton Paar Vietnam, in Ho Chi Minh City, Vietnam.
As from January 1,2024, Anton Paar will have 37 sales subsidiaries worldwide.
With the two new locations Anton Paar will further strengthen its local customer relationships, delivering them world-class measurement technology solutions.
The move to open two new subsidiaries will allow Anton Paar to further expand its position as a world market leader in the fields of density, concentration and CO2 measurement as well as in rheometry, to win new business, and to extend the scope of its renowned service.