This is a required field.
Invalid
Part number
Error in validation!
Accessory for MCR:

Electro-Rheological Device
+3
Accessory for "Additional Parameter Settings"
Characterization of electrorheological fluids
Electric field of up to 12.5 kV can be applied
Looking for consumables & accessories for this product?
Click here
The Electro-Rheological Device (ERD) is used in combination with MCR rheometers to investigate the influence of an electric field on electrorheological fluids (ERF). The applied electric field (up to 12.5 kV) is controlled by the rheometer software and can be adjusted according to requirements. The temperature of the concentric cylinder and parallel-plate setups is controlled by Peltier elements.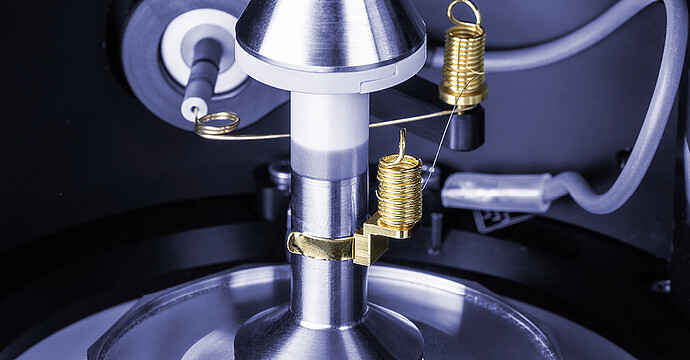 Apply an electric field during your rheological measurement
The MCR rheometer series provides the capability to characterize ER fluids in an infinitely variable electric field up to 12,500 volts DC (Direct Current, 25,000 volts peak to peak, max. current 1 mA). AC (alternating current) is also available as an option. The voltage is applied to the shaft of the measuring system and the electric circuit is then closed as soon as the measuring system (plate or cup) is connected. Both measuring systems, parallel plate (up to 50 mm) and concentric cylinder geometries (up to 27 mm), can be combined with different kinds of temperature devices (Peltier, electrical, convection) to apply a temperature range between -50 °C and 300 °C. Even lower temperatures are available on request.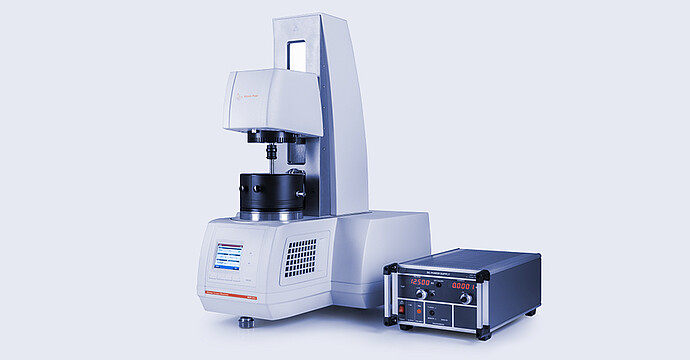 Control your measurement at maximum safety
A certified integrated safety concept ensures convenient and safe handling. As soon as the safety hood or the oven is opened, the current stops. All rheological test types can be performed while the electric field is applied, even sensitive measurements in oscillation. The electric field as well as the rheological parameters are controlled and monitored via the rheometer's RheoCompass software. You can define your individual measuring procedure or use predefined test templates. The software also enables you to process all recorded data afterwards and include it in your reports.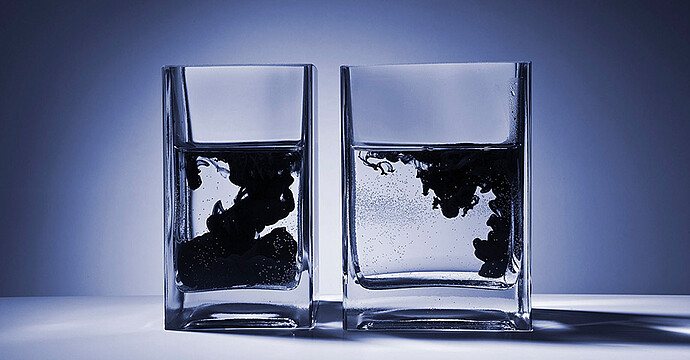 Energize your sample
The Electro-Rheological Device is especially designed for investigations of ER fluids which are suspensions of very fine electrically active particles (up to 50 micrometers diameter) in an electrically insulating fluid. These kinds of fluids need to be characterized due to their unique ("smart") rheological properties which change when an electrical field is applied. However, any materials that change their flow properties under the influence of an electric field can be investigated. Typical examples:
Haptic devices e.g. for remote-controlled surgery
Touch panels for computers, e.g. braille letters for blind users
Clutches, brakes, pumps, dampers, shock absorbers
Crude oil, e.g. to influence pumpability
Printing inks
Food products, e.g. chocolate, starch suspensions
Anton Paar Certified Service
The Anton Paar quality in service and support:
More than 350 manufacturer-certified technical experts worldwide
Qualified support in your local language
Protection for your investment throughout its lifecycle
3-year warranty
Learn more